At SEC Media Days, Johnny Manziel blamed his cell phone and A.J. McCarron for oversleeping and arriving late to a Manning Passing Academy last Saturday. The site that broke the original story is now reporting McCarron couldn't have woken Manziel up—because Johnny Football didn't sleep in their room on Friday.
Rumors & Rants follows up their bombshell from last week with a detailed story that relies on another, different source "well connected (to) the camp's inner workings" that corroborates much of what we knew last Sunday and adds details about what exactly Manziel did—or, more accurately, didn't do—on Friday night.
No one knows for sure where Manziel slept on Friday night, and the exact location is probably none of our damn business. But we do know it wasn't at a Nicholls State dorm with roomie McCarron. It was reported to Archie Manning that Johnny Football was last seen somewhere on Bourbon Street in New Orleans at around 4 a.m. (The Nicholls campus is about an hour drive from New Orleans).

This was Johnny's first mistake. Not necessarily going to New Orleans, but lying about it to Archie, who had already been informed by a friend that Manziel was out on Bourbon. Basically Manning gave Manziel the chance to explain himself the next day when Archie already knew full well what had happened and where he was — classic parent move! — but Manziel chose not to tell the truth.
Additionally, Rumors & Rants' source says that Manziel lied to his mother by telling her he overslept; that he missed or was late to "every" meeting for camp staff; and that it was Dartmouth head coach Buddy Teevens, not Archie Manning, who led the charge to send Manziel home.
Manziel partying, drinking, and/or staying out late is not a particularly interesting story, save for a hook like a Scooby-Doo outfit; he is a college student, and one with more money in his pocket than most, and no one who went to a school with scions of privilege can possibly find this sort of behavior all that strange. (Rumors & Rants' source says that "95 percent" of the quarterbacks who serve as counselors at the Manning Passing Academy go out and drink at night.)
G/O Media may get a commission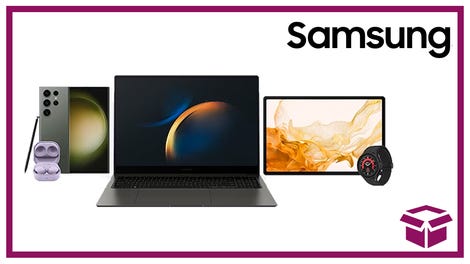 24 hour deals
Discover Samsung - Daily Deal
The difference for Manziel isn't that he is trying to have it both ways, doing all of the average college kid stuff despite many more accolades (and, thus, scrutiny) and responsibilities (and, thus, more early mornings) than Blutarskys and Flounders past. It's that he's not succeeding at the juggling. And that, not the partying, is the hook here, because the list of athletes who have lived large and played like lions is too long to fit Manziel anywhere near the top.
One short week ago, barely anyone cared that Manziel was at the Manning Passing Academy as a camper. Since then, his departure from the camp has become a cause célèbre for the football-media complex, to various frustrating results. But it's worth remembering, at root, that credible reports suggest this is a problem of Manziel's own creation, and that journalists calling bullshit on bullshit are doing journalism. Manziel would also do well to realize that calming the storm that swirls around a media figure is almost always better done with truth than excuses.
Or he could keep partying, keep playing football really well, and never breathe a word of this again. Winning tends to have salvific effects beyond even truth.
Photo: Dave Martin/AP