The NFL is suddenly very concerned about Giants kicker Josh Brown, now that the sheriff's office in King County, Wash. has released documents in which Brown described in his own words how he abused his wife, Molly. The league was less concerned a month ago, when it suspended Brown one game despite the fact that all the relevant details that were contained in the most recently released documents were already publicly available and being reported on. The NFL didn't learn anything yesterday it shouldn't have already known about Brown, but that hasn't stopped the league from following a familiar, panicky course of action.

According to ESPN's Chris Mortensen, the NFL is placing Brown on the commissioner's exempt list. Those familiar with the NFL's bumbling attempts to operate an extra-judicial court system recognize the exempt list as the place Roger Goodell sends the Bad Men while he and his advisers huddle up in a conference room to figure out how they can Make This Right. In other words, it's the card Goodell pulls when he has no idea what the hell he is doing. It's not exactly surprising to see him pulling it as often as he does.
Update (4:15 p.m.): Here's the letter, via Adam Schefter, that the NFL sent to Brown informing him that he had been placed on the exempt list:
Dear Mr. Brown:

On October 19, the King County (WA) Sheriff's Office announced publicly that it had closed its investigation in connection with the May 22, 2015 altercation between you and your former wife, Molly Brown. As part of its report, the Sheriff's Office released a volume of documents from its investigation, including in particular a transcript of Ms. Brown's interview with law enforcement investigators and numerous e-mails, journal entries and other materials, many of which were reportedly authored by you.
As you may be aware, the NFL made multiple requests of the Sheriff's Office for any and all pertinent information developed through its investigation. Because the Sheriff's Office was treating its investigation as an open matter, however, the NFL's requests were rejected and the materials first became known and available to us at the same time they were released publicly. The released materials appear to contain information regarding other incidents of abuse separate from the May 22, 2015 incident for which you were disciplined under the Personal Conduct Policy. As a result, further investigation by the league into those separate incidents is needed.

Accordingly, this will advise that, pursuant to the Personal Conduct Policy, Commissioner Goodell has placed you on the Reserve/Commissioner Exempt list on a limited and temporary basis to permit the league fully to review the materials and determine whether further action is necessary. We expect to conduct this review expeditiously and make any appropriate adjustments to your roster status in a timely manner.

Your placement on Commissioner Exempt does not represent a finding that you have violated the Personal Conduct Policy. Prior to any determination in that respect, you will be given an opportunity to review our investigatory report, meet with the league, and/or present relevant information on your behalf as provided for by the Policy.

While on Commissioner Exempt, you may not practice or attend games, but with club permission you may be present at the club's facility for meetings, individual workouts, therapy and rehabilitation, and other permitted non-football activities. You will be paid your salary pursuant to the terms of your contract and will continue to participate in all applicable benefit plans for which you otherwise qualify under the Collective Bargaining Agreement. You also will continue to accrue free agency and pension credit pursuant to the terms of the CBA.

You may appeal this decision to place you on Commissioner Exempt by providing written notice to xxx@nfl.com or by fax to xxx xxx xxxx within three business days of receiving this letter. If you appeal, a hearing will be held promptly before the Commissioner or his designee pursuant to Article 46 of the CBA.

The league will soon contact you regarding the other incidents and any additional investigatory steps that must be taken. The NFLPA will be fully advised and your full cooperation is expected and appreciated. In the interim, if you have any questions concerning this matter, you or your representative may contact me at the address or number below.
G/O Media may get a commission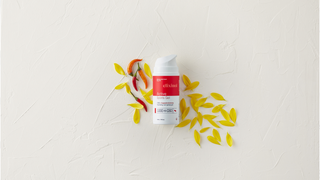 Update (5:15 p.m.): The NFLPA released a short, but scorching statement on the use of the Commissioner's exempt list:
The NFL has the ability to place a player on the exempt list and the player has the right to appeal that decision, if he chooses. The League office wanted unilateral control of this process and accordingly, their system lacks transparency.