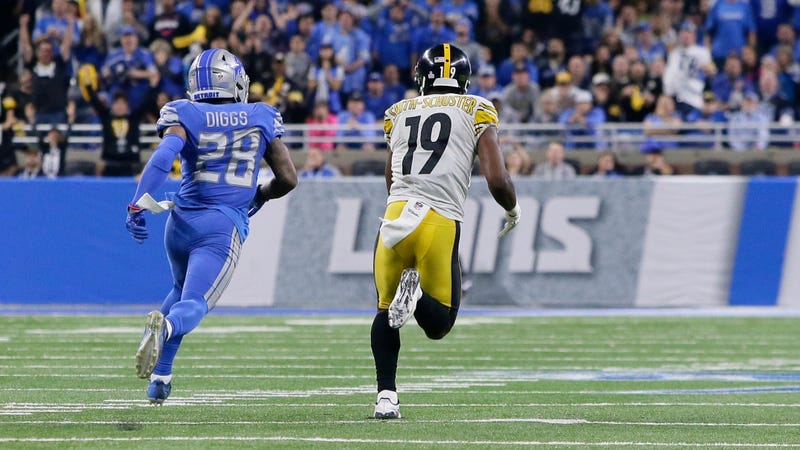 It's been a weird rookie season for Steelers receiver JuJu Smith-Schuster, who last week was unwillingly pulled into a one-sided beef with teammate Martavis Bryant before having his bike stolen. But during last night's game against the Lions, he had about as much fun as a football player can possibly have.

Smith-Schuster had reason to be in a good mood, as he lit up the Lions' secondary for 193 yards and a touchdown. That TD came on a 97-yard reception that featured Smith-Schuster burning it down the seam and leaving three Lions struggling to catch up:
Following that catch, Smith-Schuster went back to the sideline and executed a fantastic celebration that recalled his stolen bike:
After the game, he was still flying high:

Smith-Schuster was great at USC, but given that he's still just 20 years old and came into the season behind Bryant and Antonio Brown on the depth chart, a star turn like we saw last night wasn't expected. Here's hoping there are more games like this to come—he'll have opportunities given Bryant's falling out with the team—and that Smith-Schuster manages to establish himself as a legit star. The NFL can never have too many good, charismatic receivers, and so far he fits the bill perfectly.