Because no one reads the newspaper, and SportsCenter's anchors are too perky for this early in the morning, Deadspin combs the best of the broadsheets and internets to bring you everything you need to know to start your day.
• Shane Southwell, Shane Souhtwell. Does it really matter when Kansas State drops to 1-4 in the Big 12 with a 64-56 loss to Texas A&M? [YahooSports]
• Kevin Durant hit a game-winning three pointer to send the Knicks to their sixth straight loss. The New York Daily News then reported, "It wasn't exactly a walk-off 3-pointer because ... the Knicks were too stunned to move." [New York Daily News]
• Stanislas Wawrinka beat Andy Roddick in straight sets. There are no American men left in the Australian Open draw. [Herald Sun]
• Caroline Wozniacki got attacked by a kangaroo. Or did she? [Fox Sports]
• One Oklahoma Sooner football player was arrested on suspicion of DUI charges yesterday; another for "interfering with official process." [The Oklahoman]
G/O Media may get a commission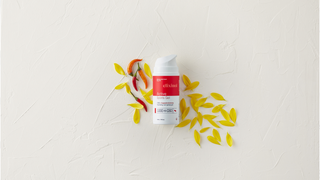 • Evgeni Nabokov doesn't seem to want to play for the New York Islanders, even though they claimed the goalkeeper off waivers. [New York Post]
• Evander Holyfield seems to think he can become the heavyweight champion of the world again. So, he fought in West Virginia last night. He claimed a head-butt rendered him unable to see; twas a three-round no-contest. No word on whether the cut effects his March 5 showdown with "The Danish Bum" Brian Nielsen. [FightNews] [The Sun]
• Yahoo Sports asks "Ben Roethlisberger keeps the Steelers winning, so why doesn't he get the same recognition as other elite QBs?" Hmm, great question. [Yahoo Sports]
• Here's a Tweet from Oney Guillen during Friday night's roast of papi Ozzie in Chicago. For context, Disco Choo reports ...
"One particularly inebriated heckler went a bit too far with something he said, and Oney's trophy girlfriend got up, walked over to the man, and slapped him. The slappee was then escorted out of the building, which only made the crowd turn on Oney even more. Oney tried to give shit back to the hecklers, but he's not too bright and couldn't match wits. The kid will never learn, but whatever."
• "Awful" Dan Shaughnessy is on the Jets bandwagon: "I've been carrying Fireman Ed on my shoulders all over Pittsburgh, and let me tell you, he's heavier than he looks." Ha! [Boston Globe]
• American Clint Dempsey scored two goals for Fulham against Stoke City in English Premier League action yesterday. [Guardian]
• Here's some fan reaction to the Angels/Blue Jays Vernon Wells deal, via word cloud, done by the O.C. Register's Sam Miller. [O.C. Register]
• Virginia Tech senior Malcolm Delaney, who said the Maryland Terrapins "might have the worst fans ever," has reported that those very fans threw a "hard object rolled in a piece of newspaper" at his mother the other night. [Washington Post]
• And, finally, from the "Hickey's Biased" coverage files … The Fightin' Blue Hens move to 10-8 with Jawan Carter's 3-point buzzer beater at Georgia State [News Journal].
****
Welcome back. Big day.