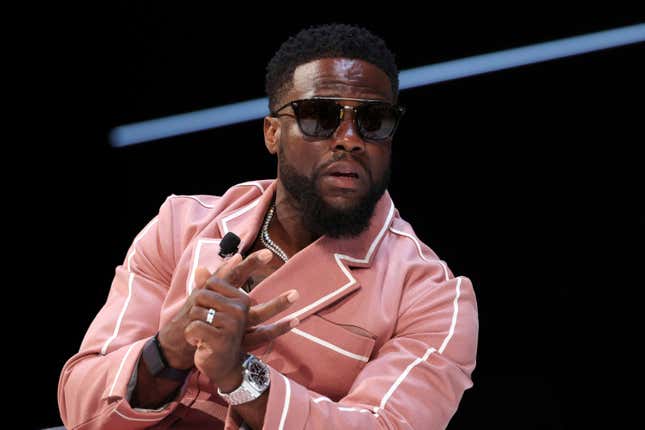 Here's a bit of advice for everyone. If you did not play in a professional sports league, association, or alliance, you have no business challenging former pro athletes in anything that requires athleticism. Sounds simple, right? Wrong. Kevin Hart learned this lesson the hard way while hanging out with former New England Patriot running back Stevan Ridley. The two men got into a debate over who was faster, and Hart, being an exuberant individual, laid down the challenge of running the 40-yard dash against Ridley.
Tom Brady to the Raiders or Fox? What's next for the GOAT?
Hart lost. He lost badly, tearing muscles in his lower abdominal region, forcing him to roll around in a wheelchair for the next 6-8 weeks. Talk about laughing at his pain. Oh, everyone is doing that. Don't try this at home, like Hart apparently did. It doesn't matter how good or bad you think that former pro athlete was. They are better at athletics than all of us. If you weren't one of the few blessed enough to hit the genetic jackpot, sit your ass down, as Hart says.
But of course, many of you think you could beat a player like Ridley or a former NBA player like Brian Scalabrine for some reason. Scalabrine is known for his personality off the court and manhandling normie bros who think he's some chump because he averaged 3.1ppg during his career. He may have ridden pine most of his career, but Scalabrine was on an NBA sideline for 11 years.
Since Hart hit us with his breaking news post on Wednesday via social media, Ridley has apologized to the aging comedian. Ridley, age 34, posted the following on his Instagram story.
"I saw [Tom Brady] do it at your age, so I figured you had the juice too big, bro."
"My bad. Heal up and keep making us all laugh."
Hopefully, everyone is taking notes and acknowledging that you are not better than any current or former pro athlete. Just don't do it. Like Hart said, it's just stupid. And over the age of 40, all it gets you is injured. "Dumbest man alive." Now we just have to wait for the video footage to leak because you know it's coming.