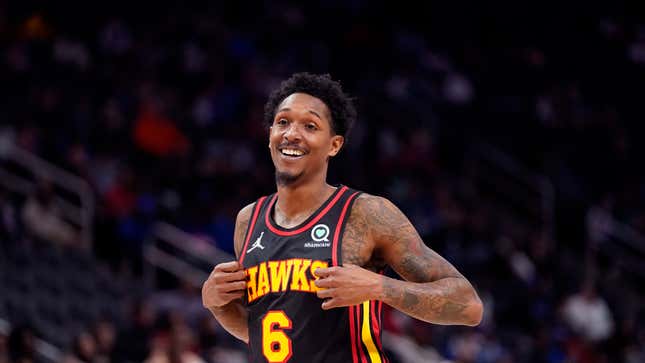 Former three-time Sixth Man of the Year award winner Lou Williams has officially announced his retirement from the NBA. Williams will go down as one of the best role players in NBA history and possibly the greatest sixth man of all time. Along with his accolades, Williams also made it cool, and acceptable to come off the bench.

NBA getting ROCKED in the ratings by the NFL
While Jamal Crawford might have something to say about the best sixth man of all time, as he's the only other three-time award winner, Williams isn't shy about staking his claim as G.O.A.T. sixth man. Williams is also the leading bench scorer in NBA history, along with those three sixth-man awards.
Sweet Lou was like a magician on the court when it came to bringing energy and getting buckets off the bench. Everybody tosses that phrase around like flapjacks, but Williams truly was a bucket. He was a scoring specialist and could go off at a moment's notice.
Williams was also bestowed one of the sweetest nicknames late in his career, which stemmed from time spent in one of the most infamous strip clubs in the South. During the Orlando bubble, Williams was allowed to make a quick detour to attend a funeral in Atlanta and ended up at Magic City afterward for chicken wings and entertainment. From there, the story literally took on a life of its own.

While Williams wasn't exactly pleased with the fallout, he took advantage by trademarking the name "Lemon Pepper Lou" after it was first uttered on live broadcast by former FS1 Undisputed co-host Shannon Sharpe. Since then, Williams has been known as Lemon Pepper Lou in NBA circles.
So, what is Williams' legacy in the association? He was a great scorer and second-unit leader with dynamic skills offensively. For close to two decades, Williams was a bucket off the bench for any team he represented. Sweet Lou was among the last high school players that jumped directly to the NBA, remaining in the league. Williams played for six franchises (ATL twice) in 17 NBA campaigns, last suiting up for the Hawks during the 2021-22 season.