The good thing about having one of the soccer world's most coveted young attacking prospects is that the eyes of the game's biggest clubs will be focused on the kid, each team projecting out his possibly incredible future and positioning themselves to snatch it for themselves if they so decide to make a move for him—the whole process feeding fans a nearly endless stream of implausible but tantalizing transfer rumors to delight and obsess over. The bad thing about this is that sometimes the big clubs angling for your country's pride and joy will be managed by great yet boring and defensive managers who very likely would take this player in all his wondrous creativity and brilliance and turn him into something like a heartbreakingly bland wing back, leaving fans to agonize over the potential Everett branches that lead not to Ballons d'Or and World Cup heroics but instead to bloodless substitute appearances and commendable though painfully unexciting tackling statistics. Hence why Manchester United and José Mourinho need to keep their filthy hands off Christian Pulisic.

We've written before about how the Philippe Coutinho saga had the possibility of launching Pulisic even further into the stratosphere, and now that Coutinho has finally consummated his longtime flirtations with Barcelona, we're now realizing that the Brazilian's career trajectory could also send the American's own destiny crashing back down to Earth. (Okay, that's a little dramatic. We'll get to what we mean there in a bit.) The Independent has a story today about what could be a budding bidding war for Pulisic's services as early as this coming summer, and depending on what happens there, we might just get a better read on whether the Wonderteen's future looks to be arching up toward the heavens or down into the mud.
The Independent's report starts with the notion that, with Coutinho out at Liverpool, manager Jürgen Klopp will likely eye Pulisic as the team's attacking replacement. Klopp brought Pulisic to Borussia Dortmund back when he was still with the German club, and it's perfectly reasonable to expect him to attempt a reunion in the summer. However, predicting this interest from their Red rivals, Manchester United too are contemplating lining up a bid for Pulisic to head off Liverpool, according to this report. While on its face it's a good thing to see such enormous clubs in the sport's preeminent league jockeying for position for the young American's signature, one of these potential destinations looks—on paper—much worse than the other when it comes to Pulisic's development.
For one, it's hard to fathom why any Pulisic-loving soccer fan (except those who are also United fans) would wish to see Pulisic's future entrusted to Mourinho. Mourinho is of course a great coach, one of the best to ever do it, but he's not exactly known for his knack for cultivating young attackers, especially not of late. This is a manager who prefers wingers as adept at covering for their own full backs in defense as they are at beating opposing ones going the other direction, and one who doesn't tend to hand out free, expressive attacking roles to more than one or maybe two players in any given match.
The ideal Mourinho winger is one who is reliable and committed in defense, who will abide the strict structural instructions the manager imposes on his minions, and who gets by in the attacking end more on athleticism and determination and isolated individual actions than on technique and intelligence and group-wide interplay. This stylistic preference is all well and good and has proven quite successful, but it's also not exactly the ideal environment for a growing creative talent to maximize his potential. If you doubt that, compare Anthony Martial's reputation two years ago to his rep now.
(Quick aside: many of these same reasons for why Pulisic's fans and maybe even Pulisic himself might not want to see him join United apply just as well to Alexis Sánchez and his supporters. Recent reports say United have reached out to the Chilean to ask if he wants to join them, this after their crosstown rivals Manchester City have reportedly already reached a personal agreement with the player that would see Sánchez become a Citizen either this transfer window or next one. Sure, Sánchez would probably see more playing time at United, but what fun- and attack-loving player would want to spend so much time trying to block crosses with Mourinho rather than signing up for a spot in the ballet Pep Guardiola is choreographing?)
G/O Media may get a commission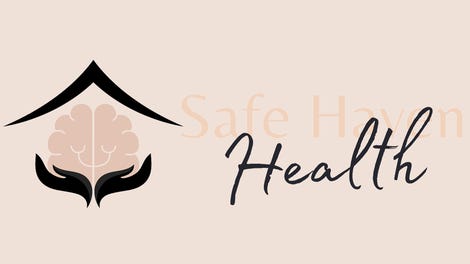 Addiction counseling
Safe Haven Health
But Mourinho's potentially stagnating influence isn't the only reason to root against Pulisic becoming a Red Devil any time soon. Even more crucial to the Hero from Hershey's development than playing for an attacking-minded coach is simply playing at all. His time at Dortmund has been so perfect for him because he plays a lot; no matter where he goes next, it has to be somewhere that first and foremost wants to bring him in to play. And there's good reason to doubt the purity of United's interest judging from the Independent's story:
While the 19-year-old attacker is obviously seen as an excellent football signing in his own right and fill a hole for Jose Mourinho's side, an extra angle is the view that talent could well make him the USA's first megastar in the sport, with all of the commercial value that will bring. United's marketing side would see him as another Paul Pogba in that regard, as do many other suitors.

[...]

United also have an interest in Dortmund defensive midfielder Julian Weigl and Valencia midfielder Carlos Soler, but Pulisic's potential value is seen as so high - both in terms of on-field and off-field productivity - that they would have to make a move.
This makes it sound like United see Pulisic primarily as a marketing asset they can't afford to let slip past them, not as a player whose skills they feel are a necessary addition for the achievement of their on-pitch goals. While it's impossible to ignore Pulisic's nationality and the potential marketing bonanza his Americanness implies when analyzing why clubs are so thirsty for the forward, United have a particularly concerning history with vacuuming up highly sought-after youngsters and then not doing much with them. We've seen time and again burgeoning talents happily signing with big clubs only to get lost in the shuffle, and especially for Pulisic at United, no one wants to see him turn out to be the new Shinji Kagawa.
So what is best for Pulisic right now if it's not United? Probably where he's already at in Dortmund. While it's genuinely hard to overstate Pulisic's value and ceiling as a player, it's also important to recognize that he's nowhere near as good as he might one day be, and thus wouldn't just head over to United or Liverpool and walk into the starting lineup. For that reason, his situation in Dortmund is practically ideal. BVB are a big enough club to offer him a realistic chance at domestic titles, regular Champions League play, world-class competition for places in order to keep him hungry, high visibility to flaunt his skills for all to see, and also shelter from the full brunt of attention and expectation since he isn't seen as their singular best player. The club also isn't so big that it could afford to bury a player of his worth under lots of high-priced competitors that would eat away most of his minutes, and the team will also be willing to sell him up along the global soccer food chain if the Uniteds and Liverpools and Barças are still after him in the future.
In Dortmund, Pulisic is sure to play as much as his talents deserve, will be given a platform to thrive and grow, and if/when the time comes for him to move on to greener tax brackets, he'll be allowed to do so without too much of a fuss. That day when Pulisic is good enough and prepared to make a real step up ideally wouldn't come for another year or two, but we'll have to wait and see whether his suitors can wait that long at the risk of missing out on him, and if Pulisic and Dortmund both have the patience and vision to hold out for the best possible situation. Wherever that ends up being, hopefully it's not at Mourinho's United.