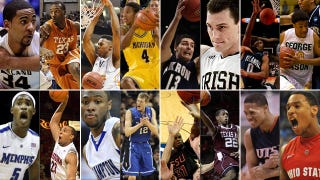 Day 2. Gus Johnson has arrived. A Bill Self-coached team is making furious preparations to underwhelm. Read our coverage.

Today's Viewing Guide & Schedule | Everything you need to know about watching today's games from your cubicle and killing the American economy.

The Hater's Guide To March Madness | Drew Magary roasts every school in the 68-team field. A sampling: "Also known as Southern South Carolina, Florida is the school you go to if your only talent is making spiked punch." Part I & Part II.

Open Thread: Talk about the afternoon games here.

Jimmy Chitwood In Hoosiers: An Advanced Statistical Analysis | Crunching the numbers for cinema's greatest basketball player and his Hickory High teammates.
Tips
Have something to share? Check out the tips forum or email us at tips@deadspin.com.