Marshawn Lynch's mom, Sunshine, did not take kindly to Terry Blount's suggestion that the Seahawks could win without her son and responded with an all-caps rant that included "I GUESS THATS WHY HE HATES REPORTERS."
While Marshawn holds out from training camp in the hopes of restructuring his current deal, Blount wrote this morning that the Seahawks can tell him to go screw and, in so doing, pointed to some (albeit weird and arbitrary) stats:
The Seahawks won the 2014 Super Bowl by 35 points over Denver on a night when Lynch rushed for 39 yards on 13 carries.

The Seahawks played seven games last season when Lynch rushed for fewer than 70 yards. They were 7-0 in those games.
(Seattle's three losses came when Lynch rushed for over 70 yards and five of those seven sub-70 yard games came in blowout wins, including the Super Bowl. Draw whatever inferences you'd like from that.)
Blount's interpretation really set off Momshawn, and she let him know it with a hot take of her own in a comment under the ESPN article and later posted it to her Facebook account:
WOW !!! DID ANYONE TAKE IN TO CONSUDERATION THE GAME WAS WON BY A TEAM EFFORT TO ME IN THE 1ST HALF.NOT EVEN THE FACT THAT THE BRONCOS WERE TRYING TO HURT MARSHAWN LITTERLY IN THE 2ND HALF AND HIM BEING THE HUMBLE PLAYER HE IS WANTED HIS OTHER RUNNING BACK TO HAVE SOME PLAY TIME TOO .SO WAS IT REALLY NECESSARY FOR HIM TO CONTINUE TO PLAY .??? MAN REPORTERS DONT THINK THEY GUESS , I GUESS THATS WHY HE HATES REPORTERS , SORTA NAKING ME FEEL THAT WAY TOO !!!! :( STOP GUESSING JUST REPORT THE FACTS PLEASE.
G/O Media may get a commission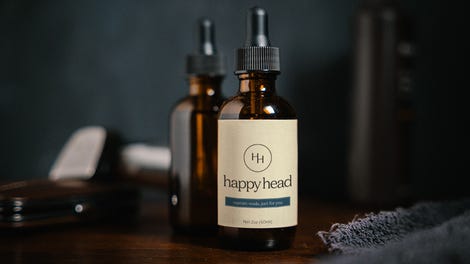 This woman gave birth to Beast Mode. Do not mess with this woman.
h/t Matt