Alexi Lalas barred up the entire USMNT on TV this past weekend, which was great and deserved and frankly overdue. Lalas's brief rant included clear shots at a number of national teamers, but his barbs aimed at Michael Bradley and Christian Pulisic were arguably the most pointed. Bradley and Pulisic have responded, and they are none too pleased.
Both American players tried walking the "I don't care what this guy has to say (but secretly you know I'm very annoyed)" line in response, to varying degrees of success. Bradley's rejoinder was the more self-evidently spicy, playing it straight until the end, when he invoked athletes' favorite analogy. From ESPN FC:
"Part of being an athlete, a competitor, is understanding that everybody has an opinion, especially in the world today," Bradley said. "Everybody has a platform to fire off a hot take whenever they want.

"It's life. You're in the wrong business if that throws you off."

"You use it in the right ways; you use it as motivation," Bradley added. "You make sure you don't forget who the [people] along the way are who had a lot to say.
"One of the recent [sayings] that I've seen that I like is, 'The lion doesn't care about the opinion of the sheep.' I'll leave it at that. ... It's pretty fitting."
Pulisic, talking to NBC Sports, used a subtler touch, and by doing so was more effectively dismissive:
"I heard about it. I am not going to lose sleep about what Alexi Lalas has to say about us. He can say what he wants."
G/O Media may get a commission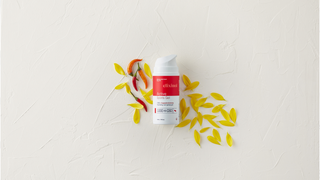 All of this is good. It is good that Lalas called out the team, because he is a prominent member of an American soccer media that tends to be overly forgiving and should, at times of abject failure like the one the team is currently mired in, turn up the heat on the team. It is also good that Bradley and Pulisic essentially eye-rolled away Lalas's jabs, since players of that caliber should be too proud to just accept a public slighting like that and are well within their rights to respond with thinly veiled annoyance.
The real goal of criticisms like Lalas's isn't for Bradley to come out and publicly apologize for being too chill and failing as a leader, nor for Pulisic to back Lalas's sentiment by saying he really hasn't done anything of note for the national team yet. Instead, what we expect from USMNT players is for them to feel the burden of American fans' frustrations, to acknowledge it, and to use it all as motivation that will hopefully inspire them and their teammates and the entire American soccer system to do better. Everyone—from Lalas to Bradley and Pulisic—is doing their jobs here. All that's left is for the players to prove they were right to dismiss Lalas the next time they're on the pitch.
[ESPN FC]