The 76ers are a sorry excuse for a professional sports franchise. Last season they had the second worst record in the league. During the draft this offseason they had two top-12 picks, and chose to take a guy that has a season-long injury and a guy that is going to play in Europe this year. They've yet to win a game this season, and are the Lakers' only competition for worst team in the NBA. You probably can't even name anybody on their roster.
Don't talk to 76ers star (by default) Michael Carter-Williams about tanking, however. Carter-Williams is the newest "contributing editor" at The Players' Tribune—Derek Jeter's marketing website—and today he wrote how much it sucks to lose, using all of the favored anti-journalism cudgels like "the media" and "narrative":
Once the narrative picks up, it's over. We wished we could come out and say how ridiculous it was for people to think the players were tanking when there were guys on the team playing for their livelihood, but that only would've made it worse.
His piece isn't just fundamentally useless, like everything else on The Players' Tribune, but actively wrong. Nobody in "the media" blames players for tanking. Even the dumbest media members recognize that tanking is a team building strategy employed by front offices, not something players do—who are always competing for their next contract, especially on a team full of young players like the 76ers. The 76ers are tanking by barely paying players (they're currently almost $20 million under the CBA-mandated salary floor), explicitly signing unproven players, and trading anything that has a pulse for another second round pick. Nobody thinks the 76ers are playing less hard than any other team, except maybe in April when half the NBA goes on vacation early.
Carter-Williams missed the first seven games of the season, so however the 76ers were playing isn't on him. But he made his season debut tonight against the Mavericks, and it was a NSFW slaughter. They lost by 53 points, the worst loss the league has seen since 2011—before that 2001—and tied for the 19th worst loss ever (via Basketball-Reference). They were down 44 at half, and down 45-10 just two minutes into the second quarter. They had an assist-to-turnover ratio of .33:1.
G/O Media may get a commission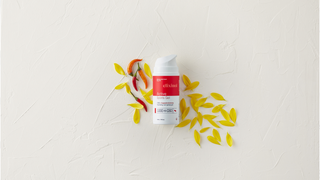 But the 76ers players—ESPECIALLY not Michael Carter-Williams—aren't tanking. Their terrible, horrible, no good, very bad play is the just the result of the front office stripping this team barer than Circuit City, right?
Oh.
Photo via Tony Gutierrez/AP