Not that this is any real secret, but it deserves to be said as often as possible: MLS is rigged. The league jointly owns each individual team, centrally controls all major decisions, and has a rule book as regularly erased and written over as a chalk board. With yesterday's reported news that Juventus forward Sebastian Giovinco will sign a contract with the league to join Toronto FC, we have even further evidence of MLS's shameless central planning.
When you think about it, what MLS is doing right now isn't really a surprise. The league will enter the new season shorn of two of its biggest stars, Landon Donovan and Thierry Henry, and has essentially replaced them with Steven Gerrard, David Villa, and (maybe?) Frank Lampard—big but not enthralling names. Besides Clint Dempsey, there isn't really another player to point to as the face of MLS—or at least not one who's on a good team.
This is MLS, though, where teams are structurally hobbled in their ability to improve with the various restrictions placed on them in a salary-capped, single-entity, closed league. In this environment, a couple favors from the league office in terms of personnel can make all the difference in a team's fate almost immediately.
Thus this winter's orchestrated campaign to have Toronto join the ranks of the L.A. Galaxy and the Seattle Sounders as a prestige team challenging for titles every year. Their recent transfer hauls—Michael Bradley, Jermain Defoe, Júlio César on loan, now Jozy Altidore and Giovinco—are actually in a line dating back to summer 2013. That was when Toronto hired as their new CEO Tim Leiweke, the former AEG CEO most known for being the guy in charge of the L.A. Galaxy when they signed Landon Donovan and David Beckham. Soon after, the league was able to finagle that shocking Michael Bradley transfer and put him in Toronto.
Bradley coming to MLS was a potentially league-defining coup. Here was the best American player, solidly in his prime, choosing to come home rather than continuing on in a much higher profile team and league in Europe. MLS has hoped to transition from an emphasis on aging European greats into a league of worldwide—and especially American—players at the peak of their powers, and Bradley was the closest they'd ever come in realizing this.
G/O Media may get a commission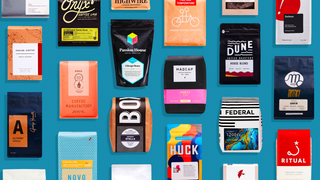 Get $25 free
Trade Coffee - National Coffee Day
Only thing was, Toronto weren't very good. Ahead of last season, the team also added another pricy Designated Player in Englishman Jermain Defoe to give Bradley some help, but things never came together. They ended the season losing four of their last five games and didn't make the playoffs.
Something had to change. The league obviously didn't want its most prized asset mired in midtable obscurity, so it decided to beef up Toronto's roster. The first move was bringing home Premier League laughingstock Jozy Altidore. Without the tandem having even kicked a ball to each other up in Canada, they're already the league's most attractive star combo. Not only are they critical pieces of the USMNT, they're both young. Fans can dream on the idea of them improving together and dominating the league for years to come.
The Altidore move by itself didn't raise too many eyebrows. Toronto's ownership group is willing to spend, and reportedly this transfer was one of the few where MLS apparently didn't have to scratch out a provision or two of its recondite rules on player movement. (Altidore reportedly got to Toronto through the allocation process.) Despite being terrible practically everywhere in Europe, Jozy's probably still a top quality MLS striker, and for all the other reasons mentioned above, it was a logical move. However, the Giovinco contract removes all doubt about what's really going on.
There's no word yet on the exact mechanisms MLS used to get Giovinco to Toronto, but they will probably prove as convoluted as always. MLS is in the business of getting big players to the league's desired destinations, regardless of what the undecipherable rules are said to forbid. Nor is there an obvious exit strategy for the team's current third Designated Player, Gilberto. The 25-year-old Brazilian came to the league ahead of last season hoping a good showing here would springboard himself to a better league, but didn't play particularly well. Hopefully MLS finds a foreign partner to foist him off on, because some kind of "trade" with an "unrelated MLS franchise" would look pretty damn shady.
What is clear is why this is happening. Toronto FC have big-money owners who wanted to make a splash. The league wanted to help them achieve this goal and create another prestige franchise, so they've tried to facilitate the process. With the Bradley transfer, MLS realized it had a vested interest in not letting a potential superstar waste away on a bad team. Thus, just a year after Bradley's acquisition, the league has granted his team two of the shiniest new toys anywhere in the league.
Again, this is no shock. What is a bit of a surprise, though, is the fact that such a naked plan to fix things in Toronto's favor has been met with such indifference. How can fans of other teams believe their destiny is in their own hands in a league where those in power pick favorites and where the direction of ringers to certain cities isn't even a bug, but a feature?
This is a good example of why the kind of convoluted conspiracies that fascinate a certain type of paranoiac are often unnecessary. An institution doesn't have to conduct its nefarious business behind closed doors to escape the attention of even those who have an interested in finding malfeasance. You can get away with pretty much anything just by pretending there's nothing wrong with you doing it.
Photo via Getty