Last week we brought you the story of Cinnaminson (N.J.) mayor Anthony Minniti, who got Crying Jordan'd on a town Facebook page and went absolutely bonkers over it. Minniti told the Philadelphia Inquirer on Thursday that "I'm not angry at all now," but his Facebook rants suggest he has yet to "actually find it funny."

Minniti's initial reaction was to decry the Crying Jordan, saying that "Hate has no place in Cinnaminson, and this needs to be treated with the seriousness it warrants." A tipster sends in screenshots of numerous arguments the mayor—who lost the Republican primary for his township seat earlier this month, a result that prompted the Crying Jordaning—has been engaging in on Facebook:
G/O Media may get a commission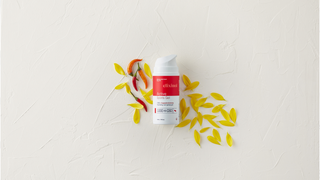 (It goes on like this for... a long time.)
Minniti says he was so angered by the Crying Jordan because he found it racist:
Portraying any white person in blackface is racist and unacceptable. There's no question about that," he said. "If this was such a well-known meme and this is something everybody knows about, why did the Facebook administrator pull it down? It was flagged as racist by others. It was taken down because it was racist, or deemed racist by the administrator.