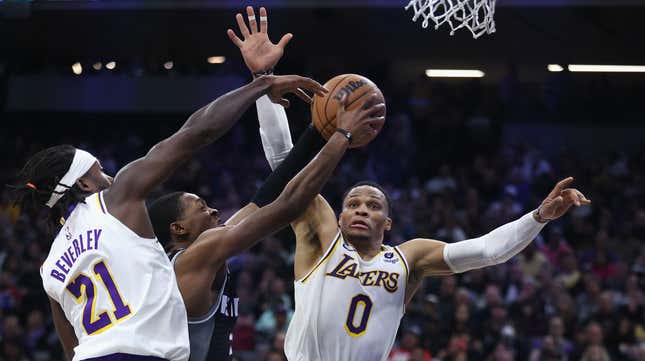 The Los Angeles Lakers' first half of the 2022-23 season was so putrid, they spent it trying to offload their backcourt. In the end, there were takers for Russell Westbrook and Patrick Beverley. It wasn't the teams that traded for Russ and Pat Bev at the deadline though as each guard was promptly bought out. It took a little time and a lot of convincing, but ultimately the Los Angeles Clippers and Chicago Bulls appear to be dumb enough to take on those risks.
Grant Hill looks to repeat Team USA's 2004 "success"
Westbrook won't even have to sell his home, or change his commute, as he's rumored to be reunited with former Oklahoma City running mate Paul George on the Clippers. Beverley is finalizing a deal to return to his actual home, coming in to try to help Chicago make a play-in push. The odds of them achieving what the franchises brought them on for are enormous, and each player is more likely to be a net zero (or worse) than a legitimate contributor.
So with that said, who is going to tank their new teams' seasons the most?
Russell Westbrook isn't going to be happy with his role, but at least he'll enjoy the company
Brodie was the scapegoat for the Lakers before he even put on the jersey, and I don't blame him for refusing to buy into a reduced role or a team concept when it's never LeBron James' fault, and you've subsequently been on the trade block for a year because of that. I guess the Clippers' thought process is George will be a Westbrook whisperer, and if he's not then they can cut him.
G/O Media may get a commission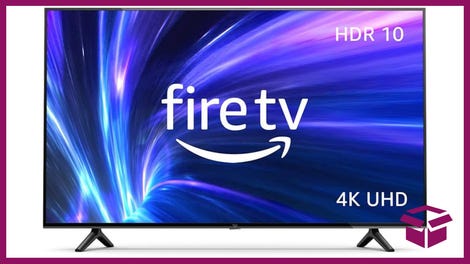 42% Off
Amazon Fire TV 50" 4K Smart TV
Ty Lue doesn't seem like a coach who tolerates defensive liabilities, yet that's Westbrook's defining quality on that side of the floor. We know he can't space half-court sets either, so what the fuck is the point? The Clippers seem to be rounding into a dark-horse candidate, and they just replaced John Wall with a never-been-humbled John Wall.
The coaching staff and front office aren't going to give Westbrook a chance to clank their title chances off the back rim, but if their hubris gets in the way, and he's on the court at clutch time, he will absolutely, 100 percent take, and miss, the worst possible shot for the scenario.
Playing Pet Bev might be the Bulls' best shot at keeping its 2023 first-round pick
The Chicago Bulls are in the worst kind of no man's land. They've got aging stars, one of which just signed a new deal, a point guard with a knee injury nobody knows how to fix, and no first-round pick in 2023 unless they drop into the bottom four. The Magic own their pick due to the Nikola Vučević trade, and the Bulls are 10 losses behind the Charlotte Hornets for a bottom-four spot.
They would virtually have to go winless after the All-Star break to sink that far, and playing Beverley 36 minutes a night may be the best way to achieve that. He's averaging more fouls than assists or made field goals, and is shooting below league average from deep. He doesn't play defense as much as he tests the refs' patience, so, again, what the fuck is the point?
Remember when Beverley guaranteed the Lakers would make the playoffs before the season? That could not have aged worse if it was left in the desert for a month, but he's going to be the catalyst for a postseason push because he's from Chicago? That's what Ayo Dosunmu is for, and the Bulls are still depressing.
So, to answer the question of which guard — Westbrook or Beverley — will have the most negative impact on their new clubs? It's simple: whoever gets more playing time.