In Nebraska head coach Scott Frost's third game leading his alma mater, the Huskers didn't just get "whipped," as Frost put it after the game. No, what happened to Nebraska was several levels of sadistic torture below that, and as of now, despite what Frost or the Huskers athletic director or Larry The Cable Guy would have you believe, there's no sign that they're going to remember their safe word any time soon.

Michigan thumped Nebraska in Ann Arbor on Saturday; the scoreboard read 56-10 by the time the clock mercifully struck triple-zeroes. The loss dropped the Huskers to 0-3 and summarily destroyed any lingering shreds of hope the proud fanbase clung to through the opening two weeks. Here's a little historical nugget for you: The last time Nebraska opened the season 0-3, or got their ass beat this bad, the United States was fighting in World War II.
The stats from the afternoon's slaughter were, and are, sobering: negative-6 rushing yards at halftime; twice as many penalty yards as rushing yards by the end of the game; no passing touchdowns and one pick; 132 yards of total offense, most of which came against the scrubs when only fans on their third emergency flask and the grandparents of said Michigan scrubs littered the stands. There wasn't much of anything that the first-string team did well—an interception to open the game by starting quarterback Adrian Martinez gave Michigan safety Josh Metellus the idea that the Huskers players "wanted to give up," a theory that was denied by Frost and his players but confirmed by essentially every ensuing drive Nebraska tried to throw together. By the third quarter, Martinez, a true freshman, was replaced by Andrew Bunch, a walk-on, who managed to put a half-decent showing against the Michigan second-stringers.
This isn't a post that's going to break down every single thing Nebraska did poorly on Saturday—life is a precious thing and we simply don't have that kind of time to waste. Like most beatdowns this one-sided, the actual game itself wasn't pretty, and unless you were the most die-hard Michigan fan (in which case you can eat shit) it was terrible show to watch. I mean, the Wolverines' fullback was the most effective offensive player on the field, finishing with 18 yards and three touchdowns on six carries. Minus the violent spin move Donovan Peoples-Jones put on the poor Nebraska punter, there weren't many highlights from the game that are worth remembering.

G/O Media may get a commission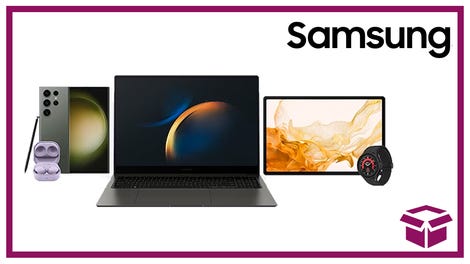 24 hour deals
Discover Samsung - Daily Deal
What is worth remembering is just how amazing it's been to watch the Huskers fall flat on their faces straight out of the gate, and to realize how bizarrely historic their demise is. If you're a vile youngster like me, it's possible you've forgotten that the Huskers basically had a second home at the Orange Bowl for the entirety of the 1980s and 1990s; it's even possible that you don't remember just how good those turn-of-the-century Frank Solich teams were. The fact is, Frost took this job with an open acknowledgment that the bar of acceptable Nebraska play had dipped far too low in the 20 years since he led them to a co-national championship (God, college football used to be so stupid) and in the 15 years since Solich departed.
After the game, Frost tried to tell fans that Saturday's bludgeoning is as bad it's going to get.

"I honestly believe this is going to be the bottom right here," Frost said. "I don't know how many times I've been part of a game like that."
The fact is that the majority of the roster needs to be completely overhauled with players that fit Frost's system, and one summer isn't going to be enough to whip a four-win group into Big Ten shape. Part of Saturday's embarrassment is absolutely on Frost and the coaching staff: If you watch a replay of Saturday's game, Metellus's assessment looks spot on, especially regarding the offensive line and among the entire defense. Nebraska's secondary took some of the worst angles imaginable when attempting to hawk down Karan Higdon, and that would regularly come after nearly every linebacker and defensive lineman slapped at him with the hands as he brushed them off and sped for the sideline.

The project was never going to be a quick fix. Though they've sprinkled in three 10-win seasons in the last decade, the Huskers haven't hit double-digits in six seasons; last season's 4-8 finish was the lowest win total since Bo Pelini took over. And really, it's unclear how much happier Husker fans would have been with a second-straight 1-2 opening, which last year included a loss to an okay Northern Illinois squad (no disrespect to the MAC). But this is the world of college football coaching, after all—two years is a tryout and three years is mercy.
Deadspin readers know better than anyone just what Frost is capable of; for his sake, Nebraska fans better understand that sometimes you've got to be 0-12 before you can be 13-0.