The defining experience of watching Nick Kyrgios play tennis is waiting for his Moment—the bad line call, or double-fault, or unseen internal implosion that irrevocably derails a fine match. In that sense, and in that sense only, his first tournament of the year would have left you twiddling your thumbs. Or clapping your hands, I suppose. It depends on how you feel about tennis's resident Stable Genius. At any rate, Nick Kyrgios played four matches on a heavily taped-up left knee, found a way to amuse himself in each and even dug out some close ones, and won the ATP 250 Brisbane International. It was his first title since 2016 and his first ever on home soil.
Kyrgios weathered the screwball tactics of Alexandr Dolgopolov in the quarterfinal, and in the semifinal faced his stiffest competition of the event in defending Brisbane champion and world No. 3 Grigor Dimitrov, a rematch of their Cincinnati final. Any Kyrgios-Dimitrov contest involves two people with a wild excess of racket talent and the capacity to hit any type of shot from any position on the court; the chief difference between them is the audacity of Nick's serve. It is asphyxiating when it's on, and Kyrgios affords opponents more or less no margin for error when he is serving at his best. Not just as returners, either; their every service game takes on must-win stakes.
The Australian's delivery heated up over the course of the tournament, match by match. By the time he played the limber and fleet-footed Dimitrov, Kyrgios was submitting aces on 26 percent of his serves; in the final against an outmatched Ryan Harrison, Kyrgios dropped aces on 30 percent of his serves, along with a host of others that Harrison might have barely brushed a racket on. If one in three serves is literally untouchable, you are freed up to direct your attentions towards other aspects of the match. Kyrgios good enough on his serve that he was able to get weird everywhere else.
From behind the security of that overwhelming serve, Kyrgios gambled some on his returns, which remain the rawest part of his game. Sometimes that gamble meant lining up a forehand and brazenly blowing the ball off the court:
G/O Media may get a commission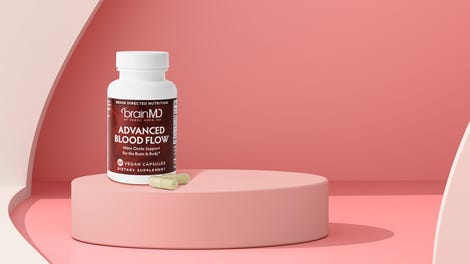 Sometimes it meant sneak-attacking the net:
You have to be a particular kind of freak to charge right into a serve like this and come out victorious. For Nick, with his generationally quick hands, such a move is not merely not-idiotic but also something he might do well to experiment with even more. Even when he's less commanding than he was in Brisbane, Nick excels at forcing his opponents into strange, improvisational territory. Even when he's less commanding than he was in Brisbane, he'll almost always have the upper hand in those sorts of exchanges.
More generally, if you can volley like this ... you should.
There are still some lingering question marks. This is still Nick Kyrgios, and so he will still mystify you, as in the semifinal when he opted time and time again on a drop shot while playing Dimitrov, perhaps the fastest-scrambling man in tennis and a player who seems always to be retrieving short balls in a full split. This drop shot emphatically did not work, and yet Kyrgios stuck with it, as if out to prove something to himself.
Then there's the more worrying issue of that taped-up leg. While lobbying (unsuccessfully) for a medical timeout, he told the chair umpire that his knee injury "could keep me out of the Australian Open." It could have just been a disingenuous part of his sales pitch, but also could contain some kernel of truth.
But if he's healthy enough to play, then what happens? The Australian Open is a week away. With Andy Murray out in recovery until the grass court season and Rafael Nadal still uneasily testing out his knee in exhibitions, could this be the year that Nick Kyrgios finally puts his head down, strings together the wins and gets his first maj—haha no way dude I'm not actually going to write that sentence. That's not how any of this works, and it certainly isn't how Nick works just yet. I'd prefer to enjoy the show, and believe the rest when I see it.