Tom Haberstroh has a post over on ESPN Insider going over the uses of ESPN's new stat, Real Plus-Minus, and how it bears out on things like the MVP race. Tucked inside are a few telling statistical bits about LeBron's defense this season. So we thought, why not go ahead and take a dive into the rest of the numbers and see what we find.
According to exclusive Vantage Sports data Haberstroh's using, LeBron has kept his man in front of him on drives just 40 percent of the time—the league median is 50 percent. He's also been beaten back on defense 2.8 times per game, way ahead of the league average. We don't have LeBron's career numbers (or what would have to be a gigantic number for Dwyane's transition defense), but it's safe to say that those are well below where James has been the past several years.
This isn't a case of the stats telling you something you haven't seen happening. LeBron's been slower than usual on closeouts all season, and the transition defense has never been as sharp as it should be for a team with LeBron and Wade running around out there. The hounding pick-and-roll coverage that blitzes ball-handlers out of their UnderArmour has also come and gone, even in bigger games. And occasionally, he'll pull up short, expecting help on plays he should probably be wiping up himself. Take this drive from last night, by Alan Anderson, of all people:
The rest of the stats tell a similar story. His defensive win shares are the lowest since his rookie year in Cleveland, when he was 19. His defensive rating (a rough estimate of points allowed) is tied with 2007-08 as the worst he's had. And Real Plus-Minus puts him at 0.21 points per 100 worse than league average. SportVU has him giving up baskets at the rim 51.7 percent of the time on 2.8 attempts per game, which is about average, though that particular stat is noisy, especially for wing players, because it's based on proximity to the offensive player. His block percentage—a better measure than his lousy raw block stats here, since the Heat have actually played at a relatively slow pace—is terrible. (We'll just note here that while James's overall defense has slipped, his steal percentage has been steady at career average.)
G/O Media may get a commission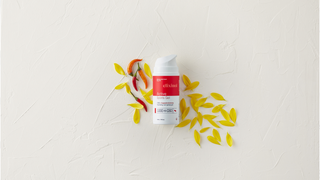 By other measures, there hasn't been a broad impact from LeBron's defense. Synergy Sports has him on the hook for giving up 76.4 points per 100 defensive possessions where he is the key defender, which is in the 75th percentile. Last year he gave up 85.5 points per 100, which was in the 55th percentile. But charting and assigning who's responsible for what is always going to be a sticking point for catch-all operations like Synergy, and there's a good chance that a coach watching would blame James for more plays going wrong that these specific numbers reflect, or blame help defenders for hanging him out to dry.
Still, as you break down the numbers, you can see them bear out where you've seen James slip. Last year he gave up 89.9 points per 100 on spot-up shots—typically, these are going to be on close-outs for jumpers—while this year he's dropped below league average, giving up 100.4.
None of this is a compelling case for the decline of LeBron as a defensive force. It's an easy comparison, but he really doesn't look much different from Jordan in '93. Everyone expects the lapses—especially the ones on his man defense—to clean themselves up when the playoffs roll around. But this is a good reminder that stats can settle some of our dumb debates, taking Is LeBron coasting? from an I don't know, probably? to an Oh yeah, definitely.