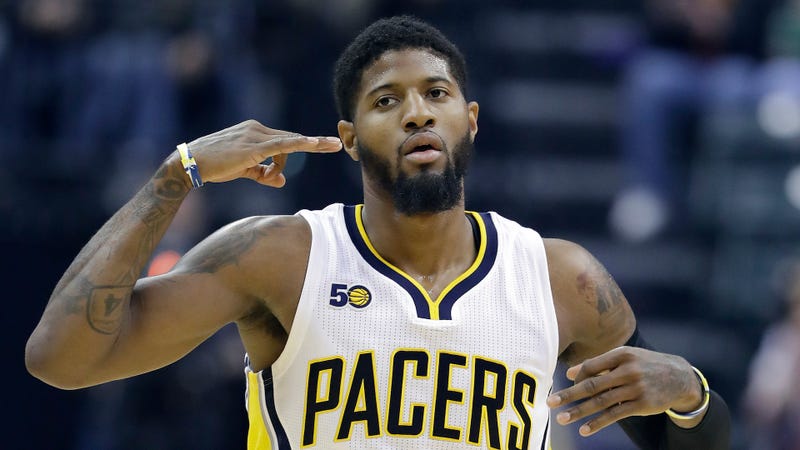 With the Indiana Pacers up by 20 points at the end of the third quarter over the Chicago Bulls, Paul George got frustrated with a foul call and reacted with what looked like it was meant to be a disappointed little kick of the ball into the basket stanchion. Except he missed, kind of badly, and the ball hit a fan in the face.
The kick earned George his first career ejection, and he apologized with a hug to the fan, who did not appear to be hurt. But the NBA is probably going to ask for more from George than that. The season's first flinging-things-into-the-crowd ejection belonged to Sacramento Kings center Demarcus Cousins, who threw his mouth guard into the stands last week, and the league answered with a $25,000 fine. That mouth guard didn't hit anyone, but Cousins also didn't give out hugs to any potentially traumatized fans, so maybe it evens out.
The Pacers went on to win, 111-94, and George noted that his soccer skills are not as strong as he'd thought they were. True.