For practically any other club in the world, missing players like James Rodríguez and Luka Modrić would be reason for panic. The absurdly deep squad of Real Madrid, though, can plug in the most expensive player of all time, and a little Spanish genius, and maybe play even better.
This was the case for Real Madrid in today's oddly scheduled Friday match against Almería. Gareth Bale is back in the lineup after some time off due to an injury of his own, and Isco has proven his ability to dominate pretty much anywhere on the pitch while subbing for a number of ailing Blancos. Sure enough, it was Isco who provided the opening goal. After receiving the ball deep on the left side of the box, Isco dragged and faked his way into a more central position, then curled a beautiful shot past Almería's keeper:
Isco has been nothing short of a revelation this summer. Many fans who remember him as a teen destroying grown men while leading Málaga into the Champions League were disheartened to see the club bring in James, fearing that the midfield maestro wouldn't see enough time on the pitch to develop as much as he could. Instead of seeking a transfer somewhere with a less crowded depth chart, Isco decided he could fight his way onto the team.
Injures to Modrić, Bale, and now James has forced Madrid to make Isco an ever-present fixture in the team sheet, and he's already proven his worth as one of the team's best players. He's played in his natural position behind the striker, spent time on both wings, and even shown enough defensive work-rate to drop deeper into a central midfield role and still boss the game. In Isco, Real Madrid might've found themselves the next Andrés Iniesta, just with a better shot. The kid is the truth.
G/O Media may get a commission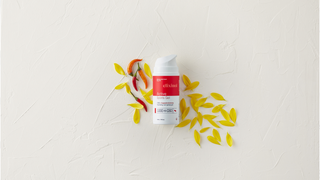 After Isco's opener, Almería equalized just a handful of minutes later. Not ones to dally, Madrid came right back through another one of their newly reintroduced players. Toni Kroos, who has been transformed into an elite deep lying playmaker after spending most of his career in far more advanced positions, found himself unpressured on the right wing and sized up a perfect cross. The pass came right to Bale's head, allowing him to nod it on for Madrid's second goal of the night:
For as undeniably successful as Bale's time in La Liga has been, there are still some questions about how well he fits in this side. He has the goal and the assist numbers, but he still has the tendency to make bad decisions on the ball and isn't as technically proficient as this team's ideal player. He shoots instead of making the easy pass, sometimes can't execute difficult but makeable passes that would lead to goals, and doesn't always work as hard as a third or fourth banana should.
But then he'll head in a goal like the one above—one that most wingers wouldn't be able to get to, let alone finish—or blow the doors off an entire defense while gunning right through the heart of the defense until you're reminded why he remains a big part of one of the two best teams in the world:
The rest of the match was closer than the final score would have you believe, until the Goal God himself decided to drop down and put the match to bed. Almería scrapped admirably until the very end, and things could've gone a lot differently if Verza would've scored the penalty they were awarded just over an hour into the match. Instead of fighting to hang on to a draw, Almería had to actively seek the tying goal, opening them up for two Cristiano Ronaldo goals scored in the final ten minutes. With two more of his trademark one-touch goals, Ronaldo turned what had been a surprisingly competitive game into a route.
To call Real Madrid's squad an embarrassment of riches would be to undersell just how humiliated, envious, and awed every other club in the world (save Bayern Munich) feels when looking at Madrid's roster. Your highest-profile summer signing goes down? Just slot in the budding superstar you bought the year before who might actually end up being better. One of your most tactically important midfielders gets sidelined for a couple months? Another Galáctico is just getting healthy! It's truly ridiculous.
Even so, there are questions to be answered. When the team is back at full strength, who among Modrić, James, Bale, and Isco sits? Depending on the combination that involves, what is the best formation to maximize those different skillsets? And will another team finally be able to capitalize on Real's defensive lapses that led to the season's shaky start and, to some extent, still remain?
None of that might matter. There are games enough for all the big names to get and feel involved, and injuries will always be a constant. There are only a few teams that could realistically punish this team offensively, and no one will ever feel safe on the other side of the ball. Real Madrid are stupid good. It's almost not even fair.