These days, no storm of takes is complete until the president of a police union—a position often occupied by a screeching dipshit—has weighed in on the hot-button issue of the day. So obviously Martin Halloran, the president of the San Francisco Police Officers Association, had to write a letter to Roger Goodell and 49ers owner Jed York in which he rips Colin Kaepernick's decision to remain seated during the National Anthem.

You can read the whole letter here, but here is the heat:
I only wish Mr. Kaepernick could see the emotional and psychological challenges that our officers face following a fatal encounter. Some are so affected they never return to the streets. In short, Mr. Kaepernick has embarrassed himself, the 49er organization, and the NFL based on a false narrative and misinformation that lacks any factual basis.

Perhaps Mr. Kaepernick could comment on the murder of 40 police officers in the United States in the past few months, or the assaults perpetrated on over 1000,000 law enforcement officers in the past year. Perhaps he could lend his commentary to the over 8,000 murders that African Americans inflicted on one another in 2015. The law enforcement community cannot be continuously blamed for all of society's problems, including racial divide, in our country. It isn't fair and it isn't true.
Last year, an internal investigation into the San Francisco police department revealed that over a dozen officers had exchanged abhorrently racist text messages and emails with each other, which forced the District Attorney to review approximately 100,000 cases that might have been influenced by the racial bias of the officers involved. Here's a quick sampling of what SFPD officers think of minorities:
In response to a text saying "All niggers must fucking hang," Furminger wrote "Ask my 6 year old what he thinks about Obama."
"Its [sic] worth every penny to live here [Walnut Creek] away from the savages."
"My wife has 2 friends over that don't know each other the cool one says to me get me a drink nigger not knowing the other is married to one just happened right now LMFAO."
"We got two blacks at my boys [sic] school and they are brother and sister! There cause dad works for the school district and I am watching them like hawks."
In response to a text asking "Do you celebrate quanza [sic] at your school?" Furminger wrote: "Yeah we burn the cross on the field! Then we celebrate Whitemas."
G/O Media may get a commission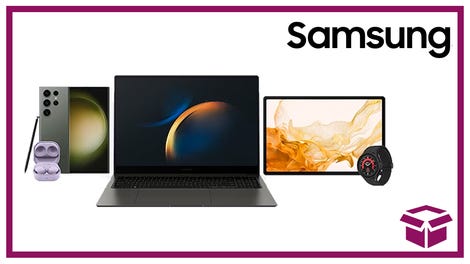 24 hour deals
Discover Samsung - Daily Deal
Perhaps Halloran can explain why he finds it so embarrassing for a black man who works in a city policed by racist cops to express his concerns with how police operate in this country.