Jeff Pearlman has an interview up with Sports Illustrated's Tom Verducci, one of the most accomplished baseball writers working. It's long and covers numerous subjects, but it only addresses steroids in two areas: Verducci's groundbreaking 2002 cover story on PEDs in MLB, and whether hindsight makes him view the McGwire/Sosa home run chase differently.
Here's Verducci on the genesis of the PED cover story, in which former MVP Ken Caminiti told all about his own use:
I remember before the 2002 season we had an SI meeting, with writers and editors, to talk about story ideas for the upcoming season. I said, "Guys, the next big story is about steroids in baseball. I guarantee you it's going to be written. And it better be written by us." The issue became obvious to me in 2001-not just innuendo or rumor about a few renegade players-because clean players were coming up to me and saying, "It's an unfair game. There are so many guys using steroids that now I am at a competitive disadvantage."
What isn't brought up is Roger Clemens. Perhaps more than any other reporter, Verducci is responsible for mythologizing Clemens's workout regimen with Brian McNamee, which conventional wisdom at the time held was the reason he was able to remain dominant well into his 40s. Here's what Verducci wrote in September of 2001, after he said he had become aware that steroids were a real problem in baseball:
Throughout almost 18 major league seasons (the first 13 with the Red Sox and the next two with the Toronto Blue Jays), Clemens has been a fitness fanatic. He so refined his training sessions with Blue Jays strength coach Brian McNamee that Toronto catcher Darrin Fletcher nicknamed them "Navy SEAL workouts." Clemens won his fourth and record fifth Cy Young Awards with the Blue Jays and then was traded to New York following the 1998 season for lefthander David Wells, lefty setup man Graeme Lloyd and second baseman Homer Bush. After Clemens slipped to 14-10 with the Yankees in 1999, New York hired McNamee as its assistant strength coach. From July 2, 2000 (when Clemens returned to action after straining his right groin muscle), through Sunday, he'd gone 27-3 over 46 starts.
Between outings Clemens religiously adheres to McNamee's tightly choreographed program of distance running, agility drills, weight training, 600 daily abdominal crunches and assorted other tortures. "One time he wanted me to ride a stationary bike, and I told him I never thought it gave you much of a workout," Clemens says. "He told me, 'Give me 17 minutes.' After 17 minutes I thought my legs would explode."

Clemens takes great pride in having stopped his baseball biological clock. He will tell you that he still runs three miles in 19 to 20 minutes, that he still weighs 232 pounds, that he still wears slacks with a 36-inch waist (though they must be tailored to allow for his massive thighs) and that he can still reach for a mid-90s fastball at will—the same specs he had at least 10 years ago.
G/O Media may get a commission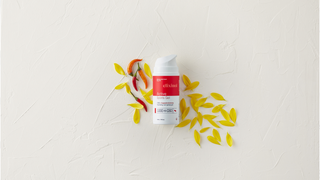 It's like you're there, deadlifting and wind sprinting. Verducci was back at it two years later, again making Clemens's fanatical workouts the stuff of legend, again lionizing McNamee, who we soon learned much more about from the Mitchell Report and his testimony before Congress.
Verducci was far from the only star reporter citing preternatural discipline for Clemens's unlikely stamina. Hindsight's really easy. But if Verducci already knew steroids were going to be the dominant issue of the era, the Clemens stories (the second of which came well after the PED bubble had officially burst), written so straight, so earnestly, are just as much of an embarrassment for Verducci as for Clemens. Steroids don't make you bigger—they give you the extra energy and tissue to make yourself bigger. So when guys like Clemens or Bonds got better as they got older, the answer ("these 40-year-olds are doing a thousand squat thrusts") should really have been the question ("How are these 40-year-olds doing more squat thrusts than 40-year-olds should be able to do?").
When considering Jeff Bagwell's HOF candidacy two years ago, Verducci couldn't bring himself to check the box next to the suspected PED user's name. His reasoning sounds like a memo to the decade-younger Verducci, warning against glorifying Clemens:
[A] development gave me pause just as I was filling out my ballot in his first year of eligibility: a perplexing interview in which Bagwell condoned steroid use and attributed his bulk to "eating 30 pounds of meat every single day and . . . working out," making no mention of the andro, the beta-hydroxy-beta-methylbutyrate, the zinc tabs, creatine and whatever else.
Verducci would vote for Bagwell the next year, saying he believed wholeheartedly that steroid users should be kept out of the Hall, but that suspicion of doping wasn't enough to convict. That jibes with what he told Pearlman, saying it's too simplistic to assert that the media was fooled: "You had to nail such a story on the record, as with Caminiti, to write it. Many stories referred to steroids in baseball, but how to tie a specific player to them without proof?"
So the only way to write the steroids story was for the users to agree to confess, one by one. And if they didn't, there was no way to write about them. This is a strange standard to apply to an adversarial topic. Verducci says widespread PED use was "obvious" to him by 2001. Even if he couldn't have pinned down Clemens, he could have shared some of that obviousness with his readers by injecting a note of skepticism into his stories, putting Clemens's rejuvenating regimen in the context of a sport that was seeing performance spikes and broken aging curves everywhere.
It's not that Verducci had his head in the sand. He went so far as to ask Mark McGwire, point blank, about steroids before his historic 1998 season. McGwire flatly denied it, as you'd expect, and Verducci says he was personally more interested in "the back-and-forth between Sosa and McGwire-the chasing of the record and the personalities" than the individual numbers or achievements.
This is why the BBWAA voters for the Hall of Fame now find themselves in such a mess, as the players of the steroids era become eligible. Before they can make historical judgments, they have to confront their own professional dissonance. These writers in many cases weren't just passive bystanders to the PED users, but hapless-yet-active allies in bringing them fame, fortune, and national respect.
It's got to be personally galling for reporters who put so much effort into chronicling the new titans of baseball to now find that history views their work as naive at best, malpractice at worst. Tom Verducci is the guy who landed Caminiti, but he's also the guy who got suckered by Clemens. Even the best were crossed up, and before they can untangle themselves, they're tasked with evaluating the players who did them wrong.
Perhaps the way to deal with this conflicted voting bloc is to reshape it to include reporters with more distance. How about extending the BBWAA service time required to vote to 20 years, meaning the reporters who hit their primes in the steroids era would give way to those with a longer view? Or even better, eliminating the service-time requirement altogether, opening it up to younger writers without a personal stake in punishing dopers? Neither fix is ideal, and it's mostly pointless to complain about a system that only owns the import we give it. But five days before the announcement of Cooperstown's class of 2013, which won't contain any suspected steroid users, let's remember that the men and women making the selections are the most intimately confused of all.