American Ninja Warrior, a sort of modern and souped-up version of American Gladiators, has been on TV for seven seasons without anyone ever making it to Stage 4 of Mt. Midoriyama—let alone completing it. Until tonight.
Competitors on American Ninja Warrior go through qualifying in cities across the United States, and those that perform the best are flown to Las Vegas to compete on "Mt. Midoriyama." (You may remember Kacy Catanzaro becoming the first woman to qualify for the Las Vegas finals, where she failed at Stage 1.)
Before tonight, no competitor had ever completed the punishing Stage 3 of Mt. Midoriyama, which features a bunch of insanely difficult climbing obstacles that I don't have the vocabulary to describe properly. In the three seasons since a replica of the Japanese version of Mt. Midoriyama was built in Las Vegas instead of flying competitors to Japan, 10 have made it to Stage 3, where they all failed.
But on tonight's show, the Season 7 finale, Baltimore Orioles cameraman Geoff Britten beat it:
And then professional rock climber and buff-Jesus stunt double Isaac Caldiero ripped through the course as well:
Stage 4 was dramatically revealed to be ... a big-ass rope. Sort of anticlimactic after complex courses that take five minutes to get through, but then again these guys are still climbing a 75-foot rope faster than I can walk up stairs.
G/O Media may get a commission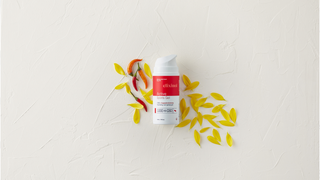 Since Caldiero completed Stage 3 faster than Britten, he elected to attempt Stage 4 last. Britten went up, and barely completed the course in the requisite 30 seconds:
That was the only opening Caldiero needed, who does insane stuff on a regular basis (video should cue up at the six minute mark):
For his win, Caldiero gets a whopping $1,000,000, a life-changing amount for a guy who works as a busboy to make ends meet while not climbing. As for Britten, while he's technically the first to conquer Mt. Midoriyama on the American show, he gets nada. Via a Hollywood Reporter interview with executive producer Kent Weed:
So Geoff doesn't get any prize money even though technically he was the very first to beat the entire course?

By the rules, the money goes to the fastest person. If there's more than one finisher, the one with the fastest time gets it. As much as the money is a wonderful prize and life changing, he does get the great gratification. I don't think he harbors any ill will about it. He's just so happy to have done what he's done. He's received tons of accolades from fans. He's such a great guy, and a family man. He's a hero to his kids and his wife. Geoff said to me, "If I was going to be beat by someone, I'm glad it's Isaac." And I think Isaac would have felt the same way if the roles were reversed.
Damn, harsh.
Correction: This article originally misstated the order in which Caldiero and Britten completed Stage 3. Caldiero completed it first, followed by Britten.
---
E-mail: kevin.draper@deadspin.com | PGP key + fingerprint | DM: @kevinmdraper