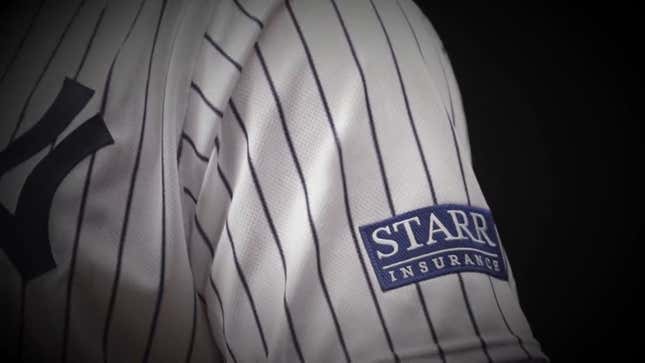 Something about summer in America will always feel more like the true transition of the year as opposed to New Year's Day. The holiday has so much pomp and circumstance that it's difficult to take the time to truly reflect on the year, and it is also very cold in much of the country. During the summer work slows down, extended vacations are taken, and everyone can get some fresh air. It's why the ESPY Awards are held in mid-July on MLB's only off day. A day that can be used to reflect on all of the sports stories of the 2022-23 season. The main story of this season, however, can't be captured in a montage. Sports business doesn't make for good video.
Is Suns owner Mat Ishbia's tweet window dressing for imminent revenge? | Andy Reacts
Sports being a cutthroat, bottom-line, and many times nasty business is nothing new. When I was a child, during the summer, the cover story of the sports page usually had to do with whether or not the Chicago Bulls front office was going to keep the roster together for another championship run.

A typical management vs. labor battle that Jerry Reinsdorf approached incorrectly — like he usually does. The NBA lockout arrived a few months after the end of the championship run, further opening my eyes to the business of sports.

But this past season, the business stories were as highlight-worthy as the plays. Saudi Arabia bought golf. After the country poached several big-name players from the PGA Tour and put on that terrible LIV product, they decided to just write a check for the whole damn thing. A sovereign wealth fund purchased an organization with participants from all over the world.

One of the biggest sports business stories of all time should be enough for at least an entire year, but that "merger" is simply a major weather event due to wholesale climate change.

The gambling money is everywhere, and NFL players are tripping over it into suspension. Sports media is shriveling like a raisin, the regional sports network revenue model is one strong breeze away from completely falling off of the cliff, NIL and conference realignment have shaken the snow globe of college sports. Problematic professional sports owners can sell off their franchises for billions of dollars in profit even if they have to be brought kicking and screaming to the conference table to sign the papers.

When Nick Nolte finally cracked in Blue Chips after half of a movie spent in at times a literal morass of under-the-table recruiting, he described sports — and the entire world — in one sentence.

"Because this ain't about education. It ain't much about winning and it sure as hell ain't much about basketball. It's about money!"

The sun may make the world go round, but money is what keeps the phone lines operational. The thoughts in your head and the air you breathe are all that is truly free on this planet. Everything else costs, and we've all learned during the 2022-23 season that a myriad of factors dictate the exact amount.

Business is a necessity in sports, but those stories used to rarely supersede the games. These days we all get to keep up with John Fisher urinating daily on fans of the Oakland A's. The New York Yankees wouldn't dare let beards or long hair desecrate their pinstripes, but a Starr Insurance patch is an acceptable accessory.

This shameless money grabbing is so rampant that it is gradually eating away at the sis boom bah away that draws people to the games. Disney can't even start an NBA Playoff game on time because of all of the advertisements and promos that are shoehorned into the broadcast.

Perpetual growth. That is human beings' purpose on this planet. Our species has spent many millennia walking the earth, and people's worth is only measured by how much they individually contribute to profit margins and stock prices. Quality is cool if there is time, but what is more important is to keep the people who used to hang out with Dan Snyder happy.

HBO could win every Emmy, and its name still would have been removed from the Warner Bros/Discovery app. Those awards certainly wouldn't make the parent company any more likely to financially reward its talent as the current WGA/SAG strike is proving. The NBA just had its highest-rated playoffs in five years and its new collective bargaining agreement makes it more difficult for good teams to stay together. Players' associations are now hiring business executives to lead their labor unions.

Summer is the time to relax, reminisce, and regroup. Unfortunately that lovely warm air will soon tag out for old man winter, so enjoy it as much as possible. An indulgence in the warm season makes it easier to appreciate all of life, and this particular week is the best point of the season to reminisce about the sporting events that have taken place over the last 12 months.

Athletes are arguably performing better than ever but they are no longer all, or even most, of the story about sports. The most consequential moves have always been made by the hands in cufflinks as opposed to the ones in wristbands. However, these days those moves might actually be more compelling — although disheartening — than the ones made by the athletes.