A year and a half after Stanford's marching band was found responsible for a "sexual hazing" scandal, a new investigation by the university's conduct board has discovered that the group has continued to break school alcohol policy—along with ignoring the terms of their original punishment. Though the board recommended that the band be suspended for all of next year to fix its "total lack of accountability and responsibility," the school opted for a lighter sentence and will instead suspend the band through the spring.
Since the original hazing discovery in May 2015, the band has been under both a travel ban and an alcohol suspension. Per the most recent investigation, they've violated both of those punishments in the past year, along with new drinking policy violations that go beyond simply breaking their alcohol suspension.
Though the travel ban has most often been referenced as a ban on traveling to the football team's road games, it's more than that. The band is not allowed to use group money for organized travel—which they apparently ignored on at least one occasion, when they used band funds to go to a rented cabin on Lake Tahoe. This violation, paired with multiple abuses of their alcohol suspension and school alcohol policy as a whole, led the conduct board to report that nothing has changed:
"[T]his leaves us feeling that the outstanding issues have not been taken seriously by Band or its leadership, and that nothing more will be accomplished without extreme consequences. We are concerned about the risk and liability to the University community and to Stanford's reputation if Band's conduct and behaviors continue in this manner. We do not feel that the current leadership or membership is capable of creating the necessary cultural change."
Though the five-person board recommended that the band be suspended through the end of the 2017-18 school year, the university administration decided to suspend the band only through this spring, citing concerns that the band would not be able to recover from a longer suspension. During the suspension, a committee will decide on a new leadership structure for the band.
The suspension is effective immediately, meaning that the band will not have the opportunity to make terrible jokes at this year's Sun Bowl as they did at last year's Rose Bowl.

G/O Media may get a commission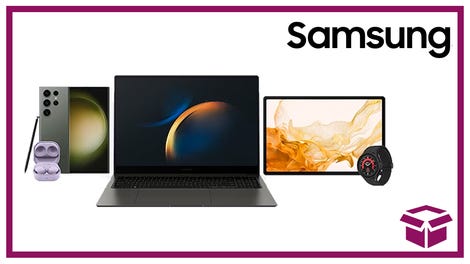 24 hour deals
Discover Samsung - Daily Deal
Update [12:45 p.m.]—Here are some words from the official Stanford Tree, as quoted by the school paper:
"Band is devastated," said Sam Weyen, a junior. "I've cried with maybe 20 separate people tonight. Understand that we didn't lose a social activity, we lost our home. We lost our hope. Let's not even talk about the egregious timing with finals knocking at the door. I for one have never felt so empty inside, as the Stanford band was my safe space, my smultronställe, my everything. I'm left hapless wondering if Stanford actually gives a shit about me."
What is a smultronställe, you may be wondering? Literally, it is the Swedish word for "place of wild strawberries," but figuratively, it is a special or underrated place, and for Sam Weyen, it is the Stanford University marching band.