The UK Parliament's Digital, Culture, Media and Sport Select Committee finally released their report about doping in British sports on Monday, capping a three-year investigation. In addition to the IAAF scandal and the questionable tactics of the Nike Oregon Project, the Select Committee also looked into British cycling powerhouse Team Sky, which has been under fire since the Russian hacker collective Fancy Bears leaked evidence that Sky had been using therapeutic use exemptions at an eyebrow-raising rate to legally prescribe otherwise illegal drugs to its best riders.
Today's report offered further evidence that Team Sky made strategic use of TUEs to enhance performance rather than treat medical conditions. More importantly, however, the report offered a damning indictment of the structure and setup of Team Sky, and showing that the team never lived up to its much-hyped transparency and zero tolerance policy.
The first and most notorious Team Sky drug case concerns Bradley Wiggins, the first British rider to win the Tour de France. The Fancy Bears hack showed that Wiggins received TUEs for the powerful corticosteroid triamcinolone in 2011, 2012, and 2013, and while he and the team claimed that Wiggins's use of the drug was strictly to deal with his allergies, a tipster told the Select Committee that it was always about performance enhancement.
The whistleblower also raised the issue of the use of triamcinolone at Team Sky, stating that they "believe that TUE's were used tactically by the team to support the health of a rider with an ultimate aim of supporting performance. At that time there were regular rider review meetings and all details of the rider were discussed, medical confidentiality was waived (this is common practice in sport) and the seriousness of Brad's allergies were not discussed. The use of the triamcinolone acetonide was never discussed in these meetings however it had been discussed outside of the rider review meetings as a general discussion, because it had been used for years in cycling and the consensus was it would be inappropriate to use."
As former pro cyclist David Millar explained to the Select Committee, triamcinolone is a "once-a-year" drug that puts incredible strain on your body. Wiggins had nine triamcinolone injections over a four-year period, and the Select Committee said "such frequent use of the drug, given its potential performance enhancing properties, seriously calls into question David Brailsford's assertion that Team Sky only use medicines to treat medical need." Additionally, a source told the Select Committee that several Sky riders, who trained separately from the rest of the team, frequently used triamcinolone to drop weight before the 2012 Tour de France:
In 2012 the team was under extreme pressure to perform. Dave B and Shane Sutton put a great deal of pressure on the medical team in particular Richard Freeman to provide more proactive medical support. Using TUEs was openly discussed in hushed voices as a means of supporting health and wellbeing […] At the [DCMS Select] committee interview Shane hid behind trusting the medical team, this is utter nonsense, he directed the medical team, he constantly bullied Richard Freeman.
G/O Media may get a commission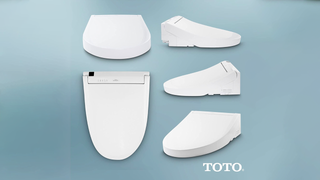 44% off
Toto Washlet Electronic Bidet Toilet Seat
The report also looks at the mysterious case of the jiffy bag that was hand-delivered by British Cycling coach Simon Cope to Wiggins on the eve of the 2011 Criterium du Dauphine. Team Sky initially claimed that the bag was intended for a different athlete who was hundreds of miles away in Spain at the time; once that was shown to be bullshit, Brailsford claimed that the package contained Fluimucil, although they struggled to explain why a British Cycling honcho had to fly out from Britain when the team could easily have gotten Fluimucil in France. Wiggins did not have a TUE for triamcinolone at the time, and even if he had, it would not have covered in-competition use of the drug.
The Select Committee says someone told their investigators that the package actually contained triamcinolone. When pressed, Team Sky doctor Richard Freeman did not confirm Brailsford's Fluimucil story. The main problem is that relevant medical records kept by British Cycling and Team Sky (which they bragged about the transparency of) were a huge mess. The Select Committee noted that a UK Anti-Doping Agency was suspicious that British Cycling may have tampered with records, and the select committee called their handling or records "unprofessional and inexcusable."
Like UKAD, the Committee is not in a position to state what was in the package, because of the absence of any records of the medication that was sent, notwithstanding the evidence seen by the Committee. The lack of these records is a serious failure both for Team Sky and British Cycling. It is also a failure of management at Team Sky, led by David Brailsford, as how can the managers and coaches assert with confidence that they are following the highest ethical standards in cycling, if they don't have access to records to show what treatments the doctors are prescribing to the riders? We have no verifiable evidence that the package contained Fluimicil. We cannot say that the package contained triamcinolone. We do know that Bradley Wiggins applied for a TUE to take triamcinolone and that he was, some time later, granted TUEs to take that medication. Responsibility for the continued doubt on this matter rests on British Cycling, Team Sky and the individuals concerned, all of whom have failed to keep simple records. Such failure was unprofessional and inexcusable, and that failure is responsible for the damaging cloud of doubt which continues to hang over this matter.
For their part, Team Sky has denied that they used TUEs or triamcinolone for strictly performance enhancing purposes. Legislating intent is tricky here, but there is a mountain of evidence that Sky at the very least tried to exploit one of the weird gray areas in doping rules to wring what they could from the system. That's not illegal per se, but it does cast serious doubt on Brailsford's repeated assurances that Sky would race 100 percent clean and rebuild the public's fragile trust in cycling by refusing to employ or support anyone who'd been credibly accused of doping. The Select Committee's report doesn't have a smoking gun, but it sure makes Brailsford and Team Sky look shady as hell.