We asked for your stories about gross reporters being gross or obnoxious reporters being obnoxious, and here are snippets of the best entries we got so far. By all means, keep 'em coming.
• The photo above. We're not sure who it is; we only know it was taken in the closing seconds of the 2011 Big East tournament at Madison Square Garden, an event dude was obviously thrilled to be working.
• Mike Lupica: "I mean, screaming questions at them, demanding to know why they didn't start earlier in case it did rain..." Another reporter who was also there confirmed this story and told us, "What an utter asshole."
G/O Media may get a commission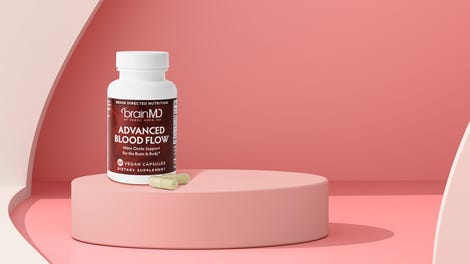 • ESPN's Dan Rafael: "...I really wish I had realized earlier so I could have asked him about it while he was scarfing pizza down his throat."
• MURRAY CHASS of THE NEW YORK TIMES: "...the most selfish, self-important, and violent performance I've seen in the game-reporting mosh pit."
• Len Dawson: "Each time he needed a refill, he'd hold his glass (empty) in the air and yell,"BOY!!", at which point one of a number of waiters would come over to refill said drink."
• Rick Reilly: "After the game he lays down—repeat, LAYS DOWN—on the Giants clubhouse couch."
• Mark May: "Don't fucking talk to me."
• Woody Paige: "They were serving hot dogs in those big tin pans like they have at buffets, and Paige was reaching his hands in there, grabbing hot dogs and just wolfing down on them."
• Cincinnati Bengals radio guy Dave Lapham: "...verbally assault[ed] the door man to the locker room when he was asked nicely to keep him voice down while we waited to enter the locker room."
• Ichiro's beat corps: "One of the Japanese reporters grabbed [a fan's] arm with one hand and removed the ball with the other."
• John McGrath, Tacoma News Tribune: "Whined like a baby about waiting in line to anybody in earshot. His wife looked completely embarrassed."
• Jason Whitlock: "I was amazed both by his caloric intake and his lack of work ethic."
• David O'Brien, Atlanta Journal Constitution: "[U]ses twitter during games to try to get girls."
• Les Grobstein, Chicago radio host: "[W]hy isn't he allowed in MLB pressboxes anymore?"
• Some guy in Kansas City who likely shit his pants.
• Dick Vitale: "On the way out of the arena to the car, he tosses me the pep band shirt and says, 'Here. You finally have proof that you're a fucking loser.'"
• Bonnie Bernstein: "CBS producer moved her industrial-sized can of Aqua Net to set up a camera and she lost it on him."
• More Lupica.
• Spencer Tillman: "[A] self-righteous prick."
• Ira Winderman, South Florida Sun Sentinel: "The biggest, undiscovered American sportswriter douche bag."
• The Oakland Coliseum's methodical press box porn person.
• The notorious Philly slob guy.
To keep all of these stories together, we've turned off comments on this post. Click here if you have a story about a gross or obnoxious reporter to share.