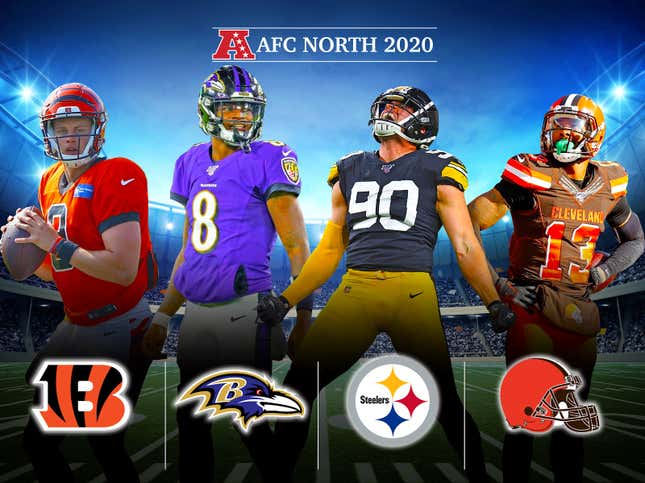 This is yet another division that seems to be perennially up for grabs between a couple of teams, at least on paper, but unlike the NFC North, this division is fresh and exciting. A rookie quarterback! An MVP quarterback that Bill Polian wanted to convert to wide receiver! An annual dogfight to the top! And ... the Bengals! Okay, maybe not the Bengals. But there are at least two, possibly three, teams that could conceivably battle their way to the top of the division.
The three biggest questions in the division all revolve around quarterbacks. Will Lamar Jackson be able to avoid a MVP hangover and build on last season's monster output, despite a humbling loss to the Titans in the playoffs? Will a 38-year-old Ben Roethlisberger, coming off an elbow injury, be able to make one last run at a Super Bowl? And can Baker Mayfield bounce back from a disappointing 2019 to find something special with WRs Odell Beckham Jr. and Jarvis Landry?
Let's take a run through the AFC North.