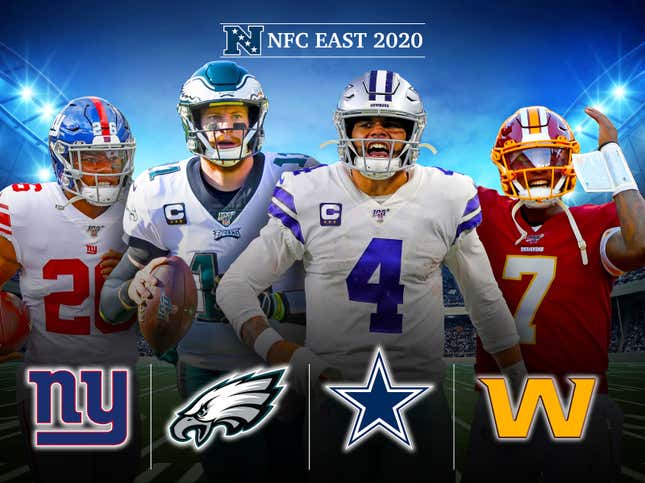 There was a time not too long ago when the NFC East was considered one of the most competitive divisions in football. Over the past decade, the division has had two Super Bowl winners (Eagles, Giants), exciting Washington teams and the Dallas Cowboys. But the days of parity in the NFC East are over.
For the past four years, the Cowboys and Eagles have alternated division crowns. Last season, the two teams were jockeying for a playoff spot until the Eagles all but cemented a postseason berth after beating the Cowboys in Week 16. They are still the prohibitive favorites to win the division. But there's reason to believe that this year's title will be decided when Dallas and Philly meet again in Week 16.

Let's take a trip up and down the Northeast Corridor (and northeast Texas).