According to The Wall Street Journal, Justice Department officials have recommended joining Floyd Landis's federal whistleblower suit against Armstrong in which he alleges Armstrong, among others, defrauded the federal government in accepting money while engaging in "sophisticated doping ring."
The suit stems from Armstrong's and Landis's time on a cycling team that contracted with the U.S. Postal Service. Pursuant to the terms of the contract, the team received $30.6 million from 2001-2004 and was prohibited from using performance enhancing drugs.
Curiously, the deadline for the Justice Department to make its decision to join the suit is this Thursday—the same day the Lance Armstrong interview with Oprah Winfrey will air. The Justice Department does not necessarily need to join the suit—Landis filed it on behalf of the government under the Federal False Claims Act—if the Justice Department opts not to join the suit, Landis can continue on with the suit and could recover up to 30 percent of any possible recovery.
The contract said "negative publicity" due to "alleged possession, use or sale of banned substances" by riders or team personnel would constitute an "event of default," as would a failure to take "action" if a rider violates a morals or drug clause.

Under the False Claims Act, if Armstrong and others are found to have violated the act, they could be on the hook for triple the amount of the total paid under the contract. That could mean damages of roughly $100 million.
That last bit could be a pretty good incentive to come clean and attempt to get back into professional racing and, more importantly, earn an income in the future. According to the Journal, Armstrong is trying to get his ducks in a row so that the U.S. Anti-Doping Agency would consider softening the sanctions against him so that he could compete in elite triathlons. He's trying to erase that meticulously cultivated asshole persona he has developed to fight these claims. So, he's going on Oprah and he's visiting his foundation employees and apologizing to them for...something.
G/O Media may get a commission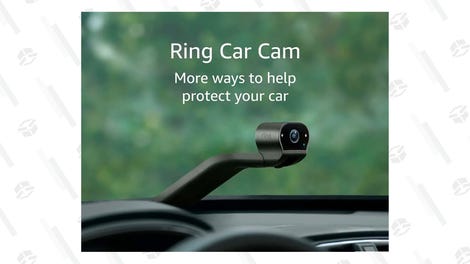 Also per the Journal, there's this:
It is unclear what kind of financial effect his problems are having on Mr. Armstrong, whose net worth has been estimated to exceed $100 million. Last fall, he took out a $1.85 million line of credit, secured by his home in central Austin, which is valued at more than $3 million, public records indicate.
Armstrong and his stable of lawyers have apparently engaged in talks with the Justice Department to settle the Landis whistleblower suit but the sides do not appear to be close to an agreement. We know Armstong admitted to doping today, but we don't know much else. With this suit still pending with no agreement in sight and Armstrong's professional opportunities dwindling, it's hard to imagine Lance telling Oprah much more than he told the Livestrong workers.
Still, it seems Armstrong remains pissed off and defiant underneath it all. He met with Travis Tygart, the head of the USADA last month to discuss his options. He reportedly discussed doping and lamented his role in this "witch hunt" while everyone else, like the NFL, gets a pass. When it was clear Tygart wasn't buying it, Armstrong reverted to his former self.
"You don't hold the keys to my redemption," he said, according to the person familiar with the meeting. "There's one person who holds the keys to my redemption," he went on, pointing at himself, "and that's me."
...
Mr. Tygart responded: "That's b-." He told Mr. Armstrong that all he wanted to do was figure out a way to compete again.

Mr. Armstrong shot back that he would compete in unsanctioned races, hurled a profanity, and walked out.
Justice Department Takes Aim at Armstrong [WSJ]
Behind Lance Armstrong's Decision to Talk [WSJ]