The NFL, the gracious institution that it is, relaxed its strict uniform code for Week 13 and permitted players to wear customized cleats during their games to support their preferred causes. This is because the league figured out how to control and benefit from their employees' creativity on its terms.
My Cause, My Cleats has a page on the NFL's site, along with articles for some of the players' explanations for their particular footwear. The Players' Tribune partnered with the league to tell those stories. The NFL only really wants players to express themselves when there are multiple layers of marketers, editors, and lawyers in the way.
Many players participated and wore shoes designed to promote their beliefs and foundations. Steelers cornerback William Gay donned purple cleats today for domestic violence awareness; his mother Carolyn Hall was killed by her boyfriend when Gay was eight.
Because of this season's designated Week of Expression—back to the normal uniform regulations next week—the cornerback won't have to pay a penalty for his shoes. In October of 2015, Gay wore purple cleats during a game, and the league fined him $5,787.
G/O Media may get a commission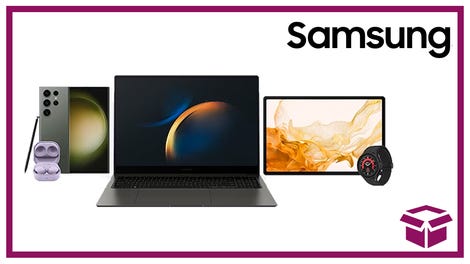 24 hour deals
Discover Samsung - Daily Deal
Steelers running back DeAngelo Williams, whose mother and four aunts have died of breast cancer, asked for permission to wear pink for the entirety of last season. His request was denied. This week, however, he was free to wear his aunts', mother's, and cousin's names on his feet:
The reason I'm so irritable about this is in large part because of this hilariously insincere quote from Roger Goodell:
"One of the great NFL traditions is how our players passionately support important causes in their communities and around the globe every year," said NFL Commissioner Roger Goodell.

"They are incredibly creative by nature so we are not surprised how they are seizing the opportunity this week with inspiring expressions of their charitable commitments on their cleats, online and through social media."
There's no way even Goodell believes this. Hundreds of thousands of dollars in fines for uniform violations disagree with that sentiment. The list of prohibited touchdown celebrations grows larger every season. A significant portion of the NFL hates when players support their causes and voice their beliefs. Trent Dilfer practically bragged about keeping mum on child slavery so he could let his Seahawks play in peace.
The NFL loves non-football causes, so long as they're packaged in ways that make the league itself look good, and don't run the risk of offending the sensibilities of even a tiny fraction of its paying customers. The NFL Cares™, but it mostly cares about the NFL. Meanwhile, the actual activism and compassion and creativity comes from the players themselves, who have to pay thousands of dollars for wearing the wrong socks.