Welcome back to Deleted Scenes. This space is now reserved for those scuzz-money entrepreneurs who've unsuccessfully tried to sell us prurient information. This is also where we'll run notable emails we've received from some of our readers. All emails are [sic]'d. Enjoy.
Price Offered: $46.83
SUBJECT: Question
If I had a tip about a scandal that could change the media tabloids, how much would it be worth to you. If I had pictures and video to prove infidelity and testimony from people involved would that make it worth your while? Please let me know with a reply. Thank you!

TJ
DEADSPIN:
Hey TJ:

Thanks for the tip. Unfortunately, we can't put a price on anything like this unless we know exactly what it is. So if you've got some more information about this scandal, I'm open to investigating its legitimacy and potential worth.

Thanks,

ajd
"TJ":
Thanks for the reply. I have all the proper info, but do not want to have my name involved. I understand how big a story like this could be, especially after previous scandals with big time pro athletes. Is there any confidentiality paper work that would be a part of sending a tip.I've never done anything like this and would like to learn the process a little more. How do you typically proceed?
TJ
DEADSPIN:
Like I said, TJ, we'd have to know exactly what we're considering before we proceed. If you'd like, you can call me on the phone and we can have a discussion about it if you're not comfortable over email.
G/O Media may get a commission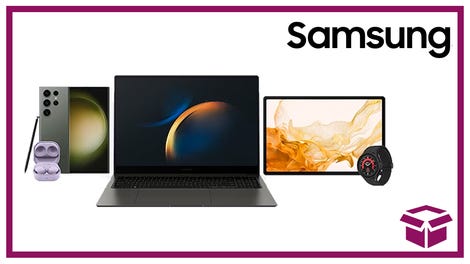 24 hour deals
Discover Samsung - Daily Deal
— End result is audio commentary above. "TJ" never sent the screenshot she promised.
Notable Fanmail
SUBJECT: Defamation of Character
Good afternoon Mr. Daulerio,

I request that this video: be taken down immediately. This is Defamation of Character. The video was shot and posted without permission. I see that the other video attached has already been removed and I appreaciate you doing the same here.

Thank you.
DEADSPIN:
Who is it defaming if no one is named or identified?
PERSON WHO MAY KNOW PERSON IN BLOWJOB VIDEO BUT PROBABLY IS ONE OF THE PEOPLE IN BLOWJOB VIDEO:

Friends, family, and people at work have been told and are viewing the video. Yes, they do recoginize who is in the video. Yes, this was a bad decision made. However, it could of stayed out of family and work viewing. This is costly to employment now.
DEADSPIN:
What the hell are you talking about? How does this defame (whomever this is) in any way if they're not named and you (or whomever!) is giving a blowjob behind a goddamn RV in the middle of a tailgate right smack in front of a goddamn highway?

So reconsider this approach.
— fin
Video by Matt Toder