Preseason wins and losses don't matter, but preseason games do. It's a chance for players to get realtime experience with new systems and new coaches, and for a chance for coaches to get used to their new roles. Usually, the biggest changes happen on bad teams that have cleaned house, not teams that were a muffed onside kick from the Super Bowl. But the Packers have made a big change this year, one that will be worth watching: there's a new guy calling the plays.
Green Bay's offense has regularly been among the very best in the league—but it was not without problems. They struggled in the red zone as last season went on, and had issues with clock management—both things that came back to bite them in their heartbreaking NFC Championship loss. And both things could be pinned on Mike McCarthy, who was one of the minority of head coaches who also calls his team's plays. No more. Last night's game against the Patriots was the first since McCarthy willingly ceded play-calling duties to his newly minted assistant head coach, Tom Clements.
"It was a good start for us," said quarterback Aaron Rodgers, "Tom was very calm on the headset and he enunciated well. We had a headset issue at one point, but that's kind of preseason.

"But that's preseason football, and Tom did a really good job."
Mike McCarthy has called his team's plays—for the Saints, the 49ers, and finally the Packers—every season since 2000. He's been the only pro play-caller Aaron Rodgers has ever known, save Rodgers's nine-completion rookie season. But two offseasons ago, McCarthy began to wonder if he wasn't being stretched too thin, and said if he ever felt like his split duties were becoming a detriment, "I'd give that up." (For comparison, a survey of head coaches at the end of the 2013 season found that nine called their own plays on offense.)
His offense is in good hands, though. Tom Clements, who quarterbacked Notre Dame to the 1973 national championship and went on to become a Canadian Football Hall of Famer, joined the Packers in 2006, first as QB coach, then as offensive coordinator until his promotion to assistant head coach this offseason. He's arrived in Green Bay in 2006, and is intimately familiar with the playbook and Rodgers's unique strengths. Judging from last night's game, Clements slid into the play-calling role seamlessly. Backup QB Scott Tolzien said he "didn't really notice a difference."
Clements comes from a distinguished line of Packers QB coaches—Steve Mariucci, Marty Mornhinweg, Andy Reid, McCarthy, and Darrell Bevell—whose jobs were made easier by coaching Brett Favre or Aaron Rodgers. Green Bay's pass-heavy attack is a well-oiled machine, but now Clements has the keys to the whole damn thing, and it'll be interesting to track the Packers' offense over the course of the season to see how it goes.
G/O Media may get a commission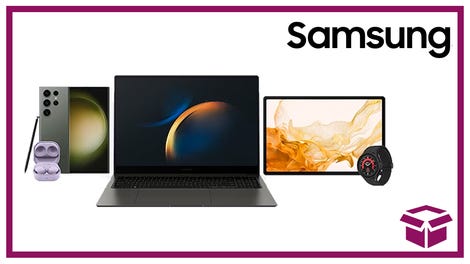 24 hour deals
Discover Samsung - Daily Deal
As for McCarthy, he's never had so much free time. "I'm bored stiff," he joked at halftime, and throughout the game looked a bit lost without his familiar call sheet.
"It looked like I didn't know what to do with my hands?" McCarthy asked reporters. "That's funny. I'll work on it. I'll go look at the tape."