In this longest game of the playoffs, the Bruins got off to a fast start again when David Krejci scored within the first two minutes of Game 3. It was his ninth goal of these playoffs, the most of any player. The lead held until midway into the second period when Chris Kunitz lit the lamp off a nice pass/lucky bounce from Paul Martin. It was just the second goal (on 102 shots) Tuukka Rask allowed in the series.
Then, not a whole lot happened for a while.
With about 12 minutes left in the first overtime, Nathan Horton hit Tomas Vokoun's post. Not long after the near-miss, Chris Kelly was called for a tripping penalty, giving the Penguins a man-advantage. Pittsburgh mustered one shot and shortly found itself killing a penalty of its own when Brooks Orpik was called for high-sticking. The way things have been going this series a quick score was a good bet, but the Penguins killed it off.
It looked like for all the world we were headed for a second overtime when Evgeni Malkin took a penalty when he tossed the puck into the stands with 1:37 left in overtime and you thought now, it's a lock they end this. But Pittsburgh made it to a second overtime and killed that one off, too.

Four minutes into the second overtime Boston was whistled for having too many men on the ice and you know what, who cares? That penalty was killed off. The Penguins are like the man hanging off a cliff by a handful of fingers and we are watching one finger fail at a time. If he could just get that one finger back up, maybe he'd have a shot.
G/O Media may get a commission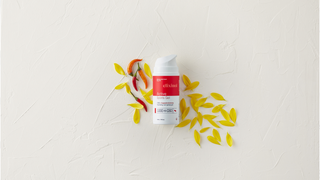 A hit post, another finger down. Crosby, helmetless, fighting for a loose puck, gets his shot blocked. Another finger. Eventually the wild sequence ended in a faceoff in the Bruins zone. Malkin won it but he sends it back down to Vokoun as he fell down to the ice. Eventually Jagr got the puck at center ice and found Brad Marchand who fired it at the net where it was tipped in by Patrice Bergeron. It's a 2-1 final after nearly two full overtime periods and Pittsburgh is just about out of fingers.
Boston now leads the series 3-0. Game 4 is on Friday.