After Bryce Harper clumsily ran face-first into the right-field wall at Dodger Stadium, we were assured—by Harper himself and others—that the incident would not prevent Harper from "playing hard" in the future. Those assurances may have been given a bit hastily.
The Giants were trailing the Nationals by a run and down to their last strike during last night's game in San Francisco, when Gregor Blanco sent a shot towards Harper in right field. And then this happened:
You can clearly see Harper—still a step or two away from the warning track—short-arm his leap for the ball, his whole body flinching as if he expected to go slamming into the wall. That was a gaffe made by a man who is still more than a little gun-shy. Harper seemed to admit as much to the Washington Post after the game:
"I don't want to hit the frickin' wall full-on," Harper said. "Of course that crosses your mind after you jam into a wall. It doesn't really feel very good. It [stinks] that I couldn't make the play. I totally put that loss on me."
G/O Media may get a commission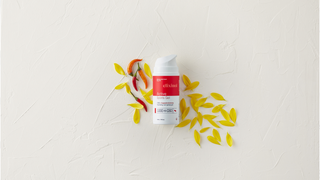 Nats pitcher Rafael Soriano, who was on the mound when Harper let that ball get over his head, wasn't feeling sympathetic after the game. From USA Today:
"With two outs and the tying run at first, you have to play the outfield so the ball doesn't go over your head,'' Soriano said in Spanish.

"It may not have been a catchable ball, but if we're positioned the right way, there might have been a different outcome. With two outs, I could tell my four-year-old son, 'You know where you need to play,' and he would have positioned himself better. It's not an excuse, and I'm not speaking badly about anybody, but I think that's how you play the game.''
It's stupid to think that a player who suffered a collision as damaging as the one Harper did would be able to move on without the incident sticking in his mind for a bit, but this will certainly put a damper on the tumescence of the columnists who spent last week getting themselves all worked up about Harper's heroic scrappiness. He's going to have to beat out at least six infield singles by sliding into first base in order to make up for this.