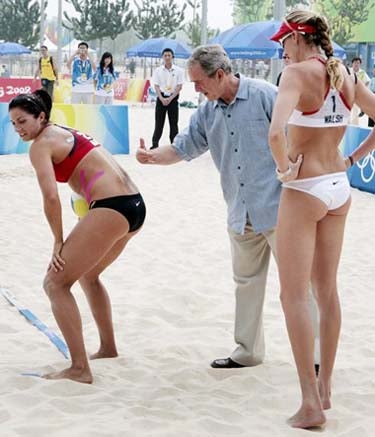 So, the next few days will be chock full of end-of-year retrospectives. We'll do our own as well. Today: The Beijing Olympics.
• That Olympic Torch Run sure was fun, wasn't it?
• Opening ceremonies included fireworks, fake children.
• The Chinese could not beat Kerri Walsh and Misti May-Treanor in beach volleyball, but they did cop a feel after their match.
• President Bush had the idea first, however.
• The Deadspin Beijing Bureau rooted out corruption, broke stories, visited local bars.
• Violent incidents were rare, thanks to the Chinese Scooter Police!
• Tattoos + boner pills = Olympic gold.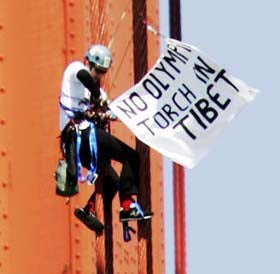 • ESPN headline writers were in rare form.
• Ow!
• We all began counting the days until the 2012 Games in London.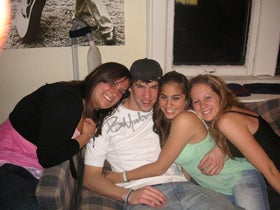 • A swimmer named Michael Phelps won some medals ...
• ... collected endorsement loot ...
• ... got him some Lindsey Lohan ...
• ... still could not erase his reputation with the ladies.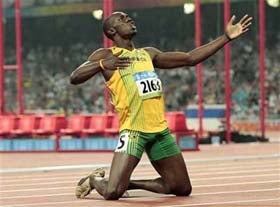 • The average age of Chinese women's gymnastics team was, like, nine, but no one seemed to care.
• Cultural sensitivity with the Spanish National basketball team, ambassadors to the world.
• Let us pause to salute the athletes who never medaled.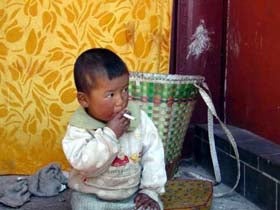 • Tiki Barber said the C word? Really?