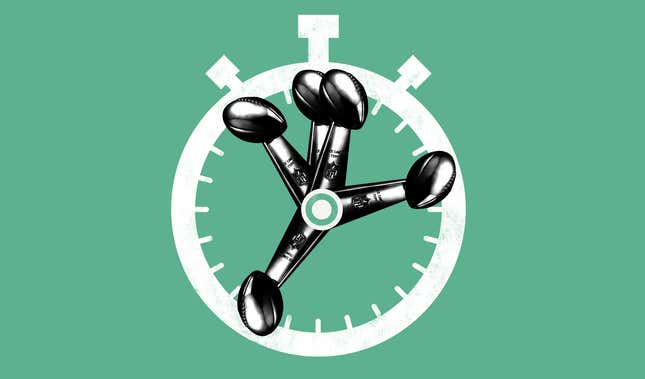 Time is a social construct cooked up by humankind to impose some modicum of order onto an otherwise chaotic existence. But with that said, Super Bowl 52 will kick off this weekend. At some point. Who will win "the big game"? That's not for me to say. What time does it start? Now there's a good question.

Watch Greg Hardy go night-night | The SEO Show
Several of the web's most prestigious sports destinations and also Bleacher Report have sought to answer this question, a mystery that has haunted the web since the Huffington Post struck SEO gold in 2011. Some of them even posted several reminders of the kickoff time, often on the same day. How helpful!
So what time does the race to inform and serve start? To the scorecard! Here's a non-comprehensive chronology of "What Time Does The Super Bowl Start" posts:
This is a breaking news post, and we will update it as more information becomes available.