The only thing more unfathomable than a historically great manager having his job status seriously questioned just half a season removed from a title, is said manager and club falling apart so thoroughly that the speculation about his imminent demise begins to appear justified. And yet this is exactly the situation José Mourinho finds himself in with Chelsea, caught in limbo between the ever-spooling reel of past glory and the realization that, when the wins dry up, he doesn't have much else going for him.
Seriously, why are Chelsea this bad? It is the conundrum of the season, and what's especially confounding is, not only have fans and the media failed to come to any solid conclusions on the faltering mechanisms at work, but Mourinho and Co. seem as confused as the rest of us. The only consensus fact at this point in time is that this is not simply a case of bad luck. By points and goal difference the Blues rank 15th in the league, and advanced stats don't indicate a good team stuck in a rut of bad luck. The problems are real and in need of fixing.
Is it that the players are tired? Soccer statistician Michael Caley found some persuasive evidence in that direction, discovering that Chelsea's core starters accounted for a ridiculously high percentage of the club's overall minutes on the pitch last season. Maybe it's the tired legs of last season finally catching up to them this year.
Are they out of shape? That was Mourinho's original explanation back in August, saying that he'd given the players an extended summer break after being worked so hard last season, thinking it would keep the squad fresher come the end of this season. Instead, the approach backfired. It's hard to see how that could still be the case here in November, but sure, it's possible that a collection of tired and unfit players at the beginning of the season couldn't physically compete at their regular level, and now are struggling to play catch-up under so much pressure.
G/O Media may get a commission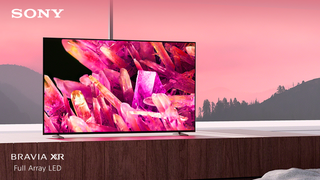 $400 off
Sony 55 Inch 4K Ultra HD TV X90K Series
Have they lost their drive? That's Alberto Egea's theory, thinking that because the team won the league at a canter last year and didn't bring in many top-quality reinforcements over the summer, the players have lost that critical extra degree of motivation that comes from the hunger for titles and competition for places. That too makes some sense, and we've seen before how the ennui of winning with the same players can drag down the performances of even the most talented teams (see: Barcelona post-Guardiola, pre-Luis Enrique).
The most comprehensive look at Chelsea's struggles comes from Sébastien Chapuis, who points to a lot of the aforementioned issues and a few more. It all adds up to a team that needs lots of work if they hope to reach their only realistic goal of qualifying for next season's Champions League.
What naturally comes to mind, then, is whether Mourinho is to blame for the Chelsea collapse, and if he's the right man to rectify the situation. Those questions are even more difficult to answer. Certainly, the manager is ultimately responsible for getting the results expected of him given the team he has to work with. In that sense, Mourinho has failed this season. This is almost the exact same squad as the one that romped to the title a season ago; it was perfectly justified to expect them to hit similar heights this year. But Mourinho's famously pragmatic playing style of creating an iron shield in his own half and taking calculated swipes with his blade on counter attacks has totally failed. The team has been bad defensively and even worse on offense.
The other major component of a manager's duties involves motivation. Here too Mourinho seems to have come up short. Every report from sources knowledgeable about the players' private thoughts indicates that the locker room has turned against him. Eden Hazard doesn't like being singled out for his defensive shortcomings, Oscar doesn't understand why he isn't a more valued member of the team, nobody gets why Branislav Ivanović keeps getting games, one player would even rather lose to get "The Special One" out than to win, etc. These feelings are no doubt exacerbated by the losses, but as we've seen time and again with Mourinho, his approach tends to wear thin sooner than rather than later.
Regardless of how reasonable it is that the club's players—some of whom, it should be remembered, bristled at the treatment of another demanding Portuguese manager and more or less got him fired through a sabotage campaign of media leaks and complaints to the player-friendly owner (hope the Zenit guys have been friendlier, AVB!)—have grown weary of Mourinho's management and their collective disappointments on the pitch, it's still startling how quickly everyone has turned on him.
Mourinho's return to England was treated like the homecoming of a traveling rock star. The players loved him because he was a proven winner; the media loved him because he was an incorrigible asshole who not only talked the talk—gifting them an endless stream of juicy quotes and column fodder—but backed it up on the pitch; the fans loved him because he was finally returning to the club whose ethos—"No Matter The Costs, Win"—he perfectly embodied. How does a man so (rightly) revered for a lifetime coaching greatness lose almost all of that goodwill in a few months?
It's instructive to look at who this hasn't happened to. Jürgen Klopp's Borussia Dortmund team went through an analogous stretch of calamity last season, and although Klopp eventually decided to step down, absolutely no one was calling for his head before he offered it himself. Pep Guardiola may have won every league trophy available during his stint at Bayern, but he has yet to deliver the Champions League title he was expressly hired to chase. And yet, the club, his players, and the fans are clamoring for him to sign an extension. And Arsène Wenger, Mourinho's nemesis in England and the man he dubbed "a specialist in failure," has only rarely had his employment questioned despite barely winning anything of note (and nothing big) in a decade.
The difference between these coaches and Mourinho is that they offer something beyond the tautological quest for wins. Klopp has proven himself by winning despite huge odds, but the way he's done it—on a shoestring budget; powered by his tactical innovations that created an entertaining, breakneck playing style; with a personality that endeared him to friends and foes alike; and with an impressive loyalty to a relatively small club in the face of interest from others—matters just as much.
Guardiola would be respected for his trophy collection alone, but what makes him an almost deified figure is the purity of his ideal system of play and his dedication to the belief that regardless of short-term results, commitment to playing beautifully will ultimately be rewarded with wins.
Wenger's tenure might not have been as silverware-laden as you'd expect from one of the handful of true giants of England and the world, but under his leadership Arsenal have come to embody an attractive style of play, orchestrated by home-grown talent and hidden gems found on the transfer market.
Few of these names and others like them can boast a record comparable to Mourinho's, but they can all point to some contribution to the club that extends beyond points in the table. As we're so constantly reminded when Mourinho's short-term cunning wins him a title and his pragmatism is lauded, for him wins are the alpha and the omega. When it works, it works to perfection. Given the chance, I wouldn't be at all shocked if Mourinho got these players back clicking and led them to fourth place this year, reloaded in the offseason, and lifted the Premier League trophy again next season.
But when the wins don't come, Mourinho is left with little else with which to shield himself. He doesn't have Guardiola's aestheticism, Klopp's lovably rambunctious spirit, or Wenger's eye for finding and cultivating budding talents. Maybe the real difference between Mourinho and his contemporaries is that they are better at, or more interested in, proving themselves to be something more than just A Coach, especially in a sport whose roots reach so deeply in ideas of culture and community. There's a reason their brushes with underperformance didn't devolve into Shakespearean tragedies like the one Mourinho currently finds himself in.
All Mourinho projects today is the image of a man reasserting his own greatness in the absence of any immediate evidence, defiantly promising that the winner will once again win in spite of, or maybe even because of, the glee shown by those jealous of his success and grateful for his downfall. I can understand why everyone might believe him, but also might just want him to go away.
Photo via Getty