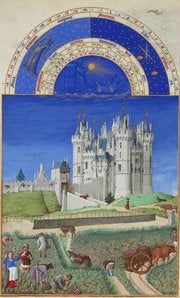 We're reviewing each month of the past year leading up to New Years Day. We call it, imaginatively, "Year In Review." We're digging through our archives pretty well, but if you think we should definitely feature something for the last year that we might overlook, email us at tips@deadspin.com with suggestions. And enjoy the trip down the lane of diminishing memory!
SEPTEMBER HIGHLIGHTS
• September 5. Bert Blyleven is out there fuckin' that thing up.
• September 7. A big Deadspin birthday party makes us all hungover.
• September 8. We proudly induct the first class of the Deadspin Hall of Fame. And yes, Barbaro will be back on the ballot next year.
• September 11. Tom Jackson memorializes a tragic day in our nation's history by calling Michael Irvin a retard.
• September 11. Tom Cruise and Daniel Snyder are totally BFF!
• September 12. Browns fans reach a new pinnacle by stealing a guy's wheelchair from the Dawg Pound. Dennis! Northcutt!
• September 17. After a difficult catch and crushing hit, Chad Johnson ends up — HUGH!
• September 22. For the record, the guy enjoying himself in the upper deck of RFK is not Unsilent Majority. We asked.
• September 27. Terrell Owens totally doesn't try to kill himself, nope. Great work. Ms. Etheredge.
• September 28. Those who had "September 28" in the "When Will ESPN Mobile Die?" pool ... you won!
• September 29. "The Daily Show" brings the message of Carl Monday to the masses.