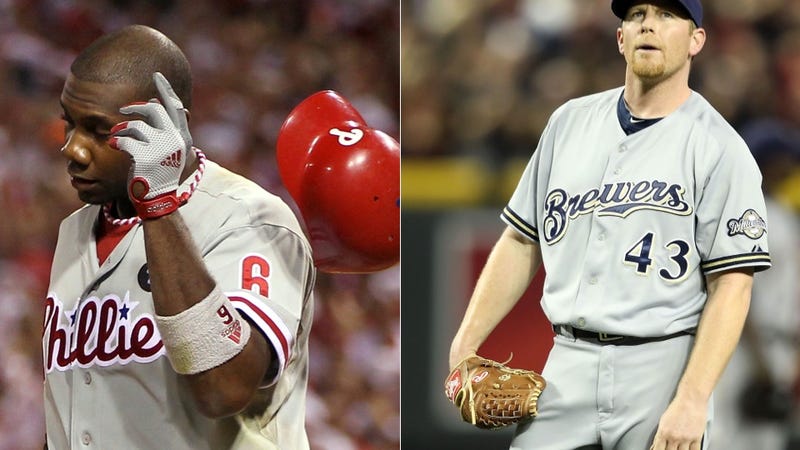 Baseball! Baseball! Baseball! We've got two games this afternoon/night, both on TBS, and their outcomes will have another outcome, as these things tend to: We'll know who's in the National League Championship Series. Better still, we'll know whether the Editor Emeritus will get hit by a 90-mile-per-hour fastball or whether AJ, who ruined Deadspin, will get tased. (No word on whether a TASER®-brand TASER will be involved.)
Here's the slate:
5:07 p.m.: Diamondbacks at Brewers, Ian Kennedy vs. Yovani Gallardo
8:37 p.m.: Cardinals at Phillies, Chris Carpenter vs. Roy Halladay
Go forth and chatter down here.