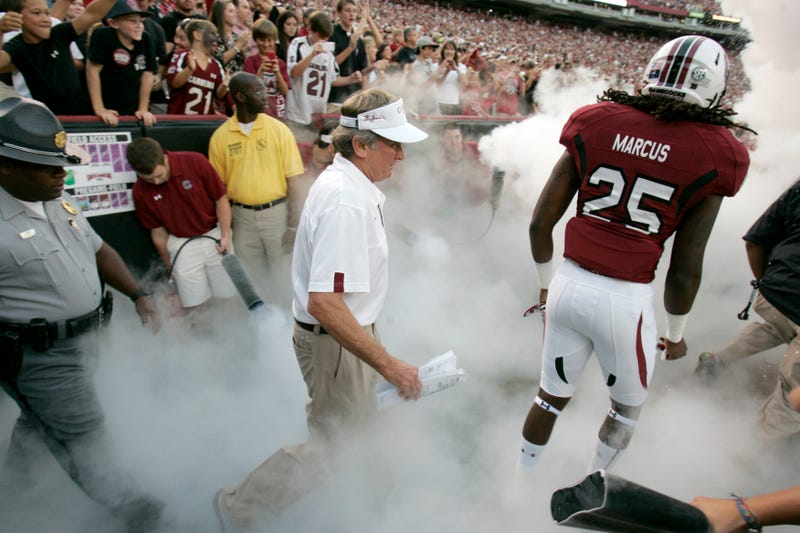 Early games—I don't know, maybe Virginia at TCU has potential? West Virginia will probably curb stomp Maryland and that could be fun. Don't forget Northwestern Oklahoma State at UT-San Antionio, which you can watch on Nowhere via your handheld Nothing, at 2 p.m.
At 3:30 (EST), Oregon State at UCLA and Cal at USC should both be fun (though the latter is only on the Pac-12 Network), and Mizzou at South Carolina might make Steve Spurrier spit all over the place (SWOOP ME, DRAGON), which is always a good time.
Master schedule right over here, and we'll link back throughout the day for maximum concentrated college football yakking. Enjoy.