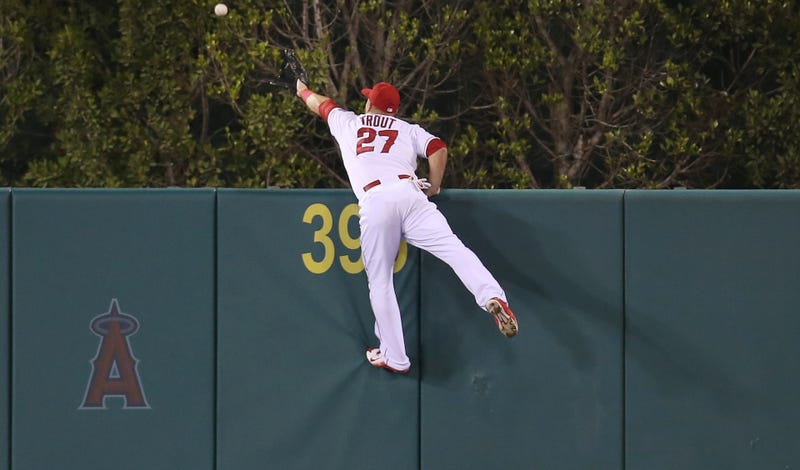 Two professors and the CEO of a weight-loss company published an op-ed in USA Today—based on their recently published research letter—arguing that the vast majority of baseball players are too fat, and that they "owe it to themselves and to the children who look up to them as role models" to get in shape. It is a load of horseshit, and everybody involved—the authors, the journal that published the research letter, and USA Today—should be ashamed of themselves.

The op-ed makes two main points. The first is that in the last 25 years there has been a drastic change in the body composition of baseball players—70 percent of today's players are overweight and 10 percent are obese, according to the authors—and the second is that, for the sake of both their own health and that of the greater public to which they are role models, baseball players have a duty to lose weight.

The first point is scientific hogwash; the second is disingenuous concern-trolling.
The authors gathered highly inaccurate self-reported height and weight data for baseball players going back to 1871, and used that to calculate players' body mass index (BMI). Based solely on this data, "players debuting in the current decade were significantly more likely to be overweight or obese than at any time in history."
This finding is only true inasmuch as it is backwards. BMI classifies people as normal weight, overweight, and obese, using only the ratio of their height to their weight. When you run muscular professional athletes through the formula, it declares them to be overweight or obese because those are the only categories of heavy bodies BMI recognizes. There's a serious problem here, but it's not that ballplayers are fat—it's that these researchers can't tell that ballplayers aren't fat.
What the authors only barely mention, in passing, is that medical professionals overwhelmingly agree that BMI tells you very little about whether someone is healthy or not. About the only real value of BMI is as an easy-to-use screening tool to identify people who may be obese. Because it simply uses weight—which is made up of fat, but also muscle, bones, tissue, and fluids—it isn't a useful measure of anything for people who are normal or overweight. As our sister site Lifehacker shows visually, people with the exact same BMI can have radically different body compositions, and thus have radically different health statuses.