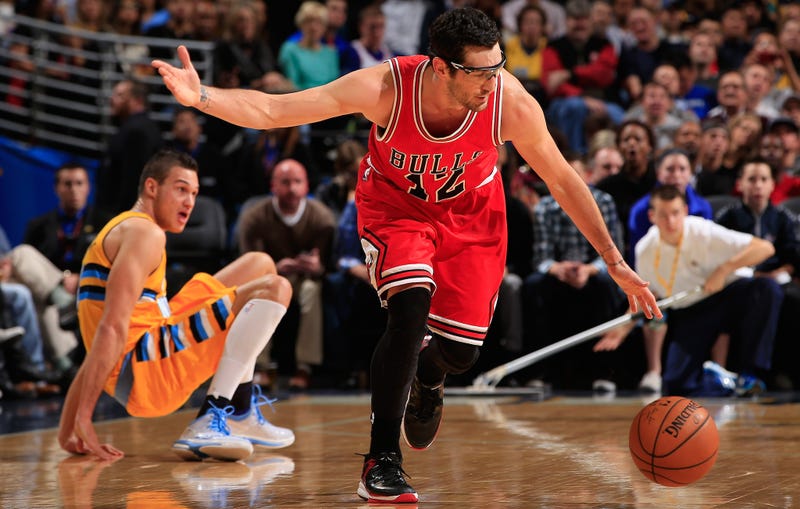 Kirk Hinrich is, if not quite a Bulls legend, than certainly a Bulls stalwart. He was drafted by Chicago back in 2003, and across two stints with the team racked up the third most games played in franchise history, only behind two guys named Michael and Scottie.
At the trade deadline he was sent to Atlanta for Justin Holliday and a second round pick, and so with Hinrich and the Hawks in town, it was time for a tribute video.
It's an alright video, I guess. Setting the scrappy white guy's tribute reel to U2 seems a bit too on the nose, and I would've included more of his four career dunks and fewer dives for loose balls, but to each their own.