David Moyes, the once-esteemed former manager of Everton and Manchester United, is in trouble. After getting run out of the biggest job in the Premier League in humiliating fashion, he fled to the relatively calm shores of Basque Country. There, he sought to rehabilitate his career with ambitious and talent-rich Real Sociedad. Unfortunately, things haven't worked out as he'd have liked.
The move looked like a smart one at the onset. In the recent past, it appeared La Real were on the precipice of a golden epoch. After winning promotion from the second division in the 2009-10 season, the txuri-urdin took to La Liga as if they never left. The highlight was the 2012-13 season when the team—led by young studs Antoine Griezmann, Carlos Vela, Asier Illarramendi, and Iñigo Martínez, all under the age of 24—qualified for the Champions League by finishing fourth. Illarramendi and Griezmann would soon leave for bigger teams, but with the money from those sales and the club's eyes firmly set on solidifying their place among Spain's upper-middle class, everyone wanted to make sure they didn't slip from the their foothold at the top of the table.
Unfortunately, the club couldn't find the right manager to make that happen. Philippe Montanier, the mastermind behind the fourth-place finish, hopped back across the border to France's Ligue 1. The club promoted Montanier's assistant, managerial neophyte Jagoba Arrasete, who was given one full season before getting the ax midway through his second.
Real Sociedad's board had some internal divisions about where to look next. Most favored appointing Pepe Mel, who had an impressive if not particularly distinguished La Liga tenure and was thought of well in Spain. The club president, Jokin Aperribay, had a more lofty target in mind. One who would otherwise be in line for a more prestigious job elsewhere but who, thanks to an ignominious exit from a superclub, could be persuaded to take up residence in the Basque Mountains to once again prove his mettle. Aperribay wanted Moyes. And he got him.
It came as a bit of a surprise that Moyes would re-emerge in Spain, but it shouldn't have. It would've been difficult to find a club of high enough profile in England that would have seen his previous failure as a fluke. La Real offered time away from the spotlight, a club with lots of history pining to sustain its glory, and enough good players and money to make their aspirations reality. If Moyes could, say, get La Real back into the Champions League within a year or two—and no one expected him to stay much longer than that—he would be hailed as a savior in Spain and a revitalized genius back in England. All the team needed was a few fresh ideas and an end to their bad luck and they were ready to fly. Only it didn't work like that.
G/O Media may get a commission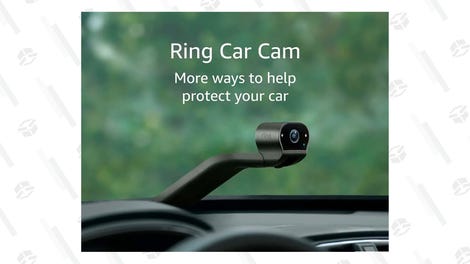 Moyes's first season was decent enough, though that perception was probably colored by how bad things had been before. After winning only one of their first 10 league matches before Moyes came in, Real Sociedad ended the season in a fairly respectable 12th place.
Moyes said his first commitment was to shoring up the club's defensive frailties, which was understandable when you consider that he was thrown into the job mid-season and couldn't exactly have been expected to implement the totality of his philosophy so quickly. While Moyes's La Real didn't wow anyone with their style, he did engage in cute attempts at speaking Spanish and ate chips with fans in the stands and projected that austere, stentorian Serious Man In Charge air, so most were content to give him time.
But in the latter stages of last season, the poor quality of play wore down the manager's goodwill. This is Spain, after all; the high balls and low defensive blocks that win you points and praise in England aren't met with the same reverence in Spain. They want to be entertained, especially with a team featuring the likes of Vela and Sergio Canales and Xabi Prieto.
Moyes's fit within the city and country seemed to be imperfect, too. An article on Cadena SER laid out many of the problems fans had with the manager. Since joining the club 11 months ago, Moyes has yet to find permanent housing in San Sebastián, and instead lives in a ritzy hotel. He has made almost no progress in learning the language and can't give even simple interviews—the kind of breezy 20-second conversations in a foreign language that are wildly endearing to the locals and show that adapting and integrating into the culture is important to you—without a translator on hand. He is secretive with the media and the public alike, rarely speaks outside of the mandatory media pressers, doesn't show up to the club's non-sporting events, and carries himself at a distance in a community that prizes togetherness and familiarity.
And all of that was before the pitiful-so-far results of this season. The club invested a bunch of money this summer with hopes of improving, yet Moyes still doesn't have them playing with any kind of fluidity, nor are they all that stout defensively. After eight matches, they have a paltry six points; the last-place team has five.
Real Sociedad's uninspiring 2-0 loss to Atlético Madrid this weekend felt like a tipping point. The home fans booed the team, and chanted "Moyes go home" in English to make sure he understood. This is a team that should be challenging for European spots, not mixing it up with relegation fodder. Moyes still has the backing of the club's president, though that probably won't last much longer as the board members who were always skeptical get into Aperribay's ear and the voices of the dissatisfied fanbase grow louder. Barring drastic improvements in both results and play, it's hard to imagine Moyes keeping his job for the rest of the season.
Which means it's time for Moyes to start looking for a new gig. West Ham were reportedly interested in having him succeed Sam Allardyce this past summer, but nothing ever came of it. Hopefully it wasn't Moyes himself who turned them down, because that is precisely the type of team he should've been targeting to make his EPL comeback: a pretty big club that is safely midtable with the potential to reach even higher thanks to TV money and a huge new stadium. With his failure to impress in Spain and the debacle that was his Man U tenure, it's hard to see a more desirable team than that offering him a job now.
There is one English club watching these events very carefully. Aston Villa have grown tired with hot air-spewing, zero ideas-having British manager Tim Sherwood, and are scanning the landscape looking for someone to drag them out of the relegation zone. The job is a massive step down from the Manchester United post that will probably define his career—hell, it's a drop from Everton and Real Sociedad—but it is something, which is about all Moyes can ask for right about now.
In some ways, Villa would be a fitting next chapter in the Life of Moyes. His presence might not have made too much sense in Spain, but with Villa he'd return to a country that doesn't look for much more than a grumpy uncle to glare out on the pitch and bark vague platitudes like "More spirit from you, lad!" and "Show some character out there!" And the mere sight of the team's blue and claret kits will remind Moyes of the wine bars that so charge him up that he'll immediately get into the combative mindset required of him.
Outside of the top handful of teams tasked with actually winning things, the EPL doesn't frequent too much in tactically astute managers who can take players of varied skillsets and create a system around them to make the whole more than the sum of its parts. Moyes has shown in his last two jobs that he's not able to do that anyway, so a lower-midtable team like Aston Villa is right where he belongs. The only question remaining seems to be whether he makes it out of Spain on his own accord or if he's given the boot.
Photo via Getty