You should watch the Europa League! No seriously, do it. We know what we've said before, but it's different now. And good.
Since the Europa League has spent so long as European soccer's equivalent to college basketball's NIT, it probably still sounds a little weird to hear anyone advocating paying attention to it. But thanks to a new rule change that gives the competition's winner a spot in the following season's Champions League, there's actually a reason for the teams to, you know, try to win it, which gives us a reason to watch.
If you aren't familiar with it, a little more Soccer 101. The Europa League is the second-most prestigious international club competition in Europe, which is to say that it's historically not very prestigious at all. Spots for the tournament everyone does care about, the UEFA Champions League, are handed out on the basis of where teams finish in their league table. Each league is given a certain number of UCL spots depending on how UEFA ranks each of their constituent nations' league. For example, England, Spain, and Germany get four UCL spots for the top four teams in their leagues, Italy, France, and Portugal get three, and so on.
G/O Media may get a commission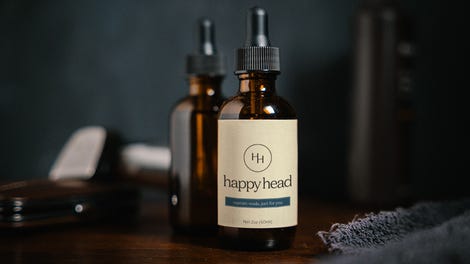 Apart from the Champions League spots, countries are given a few more slots for the Europa League. These are usually given to the one or two teams that finish just outside the Champions League places. (For example, the 5th and 6th finishers in La Liga make the Europa League). Additionally, winning a domestic cup—England's F.A. Cup and League Cup, for instance—can earn a bid to the Europa League. (It gets more complicated than that in practice, since these cups are usually won by teams that will qualify for European play through their place in the league, but we'll gloss over the minutiae). Furthermore, the third-placed team in each Champions League group—the top two in the group progress to the knockout rounds—are kicked down to the Europa League knockout rounds.
All of this is to say that it's basically a tournament for runners-up to the runners-up and various kinds of also-rans.
Traditionally, there are two types of teams in the Europa League: those that are pushing for their national league's Champions League places, and those that aren't. The former group usually consists of a handful of clubs from the best few leagues (England, Spain, Germany) that narrowly missed out on the top four the year prior (or finished third in their UCL group) and want to give it a stronger push this season. The latter are ones that were fortunate to finish as high they did the previous season, or ones from the lesser leagues around Europe who have no realistic hope of doing anything in the Champions League anyway.
The strong teams would only begrudgingly compete every couple weeks in Europe's off-brand tournament, feeling that the "privilege" of flying off to all corners of the continent only a couple days before their next league match was more burden than blessing. These teams would go up against relatively smaller clubs eager to fight for a trophy that would actually mean a lot to them. Towards the later rounds, whichever of the bigger teams managed to sleepwalk their way into the semifinals would realize they were pretty close to some silverware and might as well try to win the thing, and pretty often would succeed. All of this was convoluted on multiple levels for reasons related to the conceptual weaknesses inherent in having a big tournament for runners-up to runners-up, and both the better competitors and spectators were happy to more or less ignore it all.
In recent years, the Europa title has been a little more highly-coveted by better teams, as players and managers in places like Spain and Portugal recognized that, meaningless or not, winning a knockout tournament looked good on a résumé. Still, it took this newest rule change to jolt the rest of us out of our slumber.
Awarding a Champions League spot to the eventual winner gives many of the better sides in the tournament a huge incentive to win. It means fun teams like Fiorentina, Torino, Sevilla, Villarreal, and Everton (hey, they aren't exactly fun in the EPL but somehow Romelu Lukaku transforms them into Everton of last season every odd Thursday in Europa) that probably won't qualify for the UCL through their final league positions will throw everything they have into this competition. As with the Champions League, it will give those of us who can't watch everything—i.e., all of us—a chance to see some of Europe's better teams and players in leagues we don't follow as closely at peak intensity against quality opponents. It's exactly what you want from soccer.
We've put off running this until today because it wasn't until the Round of 16 (the first legs of which will be played today) when most of the doody teams had been bounced and what remains is almost uniformly good. As you read this, Zenit will probably be taking on Torino (starts at 1 p.m. Eastern), and our boy Hulk is generally worth the price of admission himself.
The next round of games after that start at 2 p.m. and the best of those is Wolfsburg-Inter. There you can see one goal-happy team with hottest striker in the world, Bas Dost, and his chief set-up man, Kevin De Bruyne, against a couple more young attacking studs in Mauro Icardi and Xherdan Shaqiri. At 4:05 p.m. you have your pick of the two most-intriguing games of the round in the intraleague matchups Villarreal-Sevilla and Fiorentina-Roma.
So there you have it, a whole day's worth of quality games featuring some great players, really good teams, and, most importantly, real desire to win, on what has been for so long a barren Thursday. Your productivity at work may disagree, but a compelling Europa League is a very good thing.