Before José Mourinho even opens his mouth in the video above, fresh off United's 1-1 draw against Everton on Sunday, you can already tell he is completely exasperated. Drawing a match United were leading for much of the game is frustrating enough, but stepping out in front of the famously prickly and demanding British press after settling for a single point for the third consecutive Premier League game, all during a spell that has seen the team finally strike upon an apparent fix for their early season woes and yet nevertheless fail to pick up the points their improved performances have deserved, and you can feel some real sympathy for Mourinho as he sits there stewing, one question into the press conference and already being needled by a reporter, wondering how long all of this is going to last.

"It's another game without a win, José, I think it's six draws," a reporter asks him. "Why is this?" "It's another game with a very good performance," he responds, returning to what's felt like a mantra of his over the past few weeks. Despite what the scoreboard would indicate in recent times—and it would show that United have only won one league match since September—United are playing well in Mourinho's estimation. Mourinho, the Special One, whose ego and enduring "Trophies or Bust" attitude over the years have of late become as essential aspects of his standing in the game as his actual bona fides as a coach—now wants you to believe that it's just dumb, rotten luck that has his team mired in sixth place, 13 points behind the league leaders and a whopping nine points outside of the top four.
The thing about it is that Mourinho is, in many ways, correct about this. Since losing to Manchester City in the fourth league game of the season and in the process falling in the public's estimation from title-challengers to a club-in-crisis, United have won only two of their following ten EPL matches. During this span, they've brought players in and out of the starting lineup, including dropping team captain Wayne Rooney, futzed with their playing formations, at times looked bad in what on paper should've been eminently winnable games, and eventually fiddled with things enough to by any account play some very good soccer pretty consistently.
As had seemed obvious from the beginning, Mourinho has discovered that by playing a 4-3-3 with Paul Pogba and Ander Herrera sitting in front of a nifty-passing defensive midfielder, and Anthony Martial, Zlatan Ibrahimović, and Henrikh Mkhitaryan on the forward line, the team would maximize the skills of its biggest talents. Mourinho hasn't completely abandoned the 4-2-3-1 he's been married to for most of his last decade as a manager, but time and again he's gone back to the 4-3-3 and his team has responded. A win in the Everton game, finally with a first-team XI with the newly reincorporated Mkhitaryan back in the fold, might've been the impetus for Mourinho to fully commit to that set-up.
United have dominated large swathes of nearly all of their recent matches, combining to create pretty passing moves all over the pitch while snuffing out the most dangerous attacks going the other direction. And still, they haven't been rewarded with wins. Here are a smattering of expected goal game maps calculated by soccer analytics writer Michael Caley from recent United games that for the most part back Mourinho's read on United's form:
G/O Media may get a commission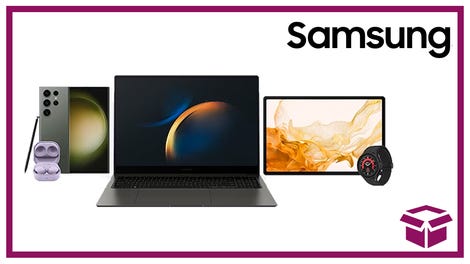 24 hour deals
Discover Samsung - Daily Deal
Even more interesting than Mourinho's justified frustrations at his players not having any luck in front of goal were his comments about his perception about the inconsistent way he and his teams are perceived:
You have to make a decision. Because when my teams are playing pragmatic football and winning matches and winning titles, you say that is not right and nice. When my teams, like now, they play very, very well, there is a huge change in the relation to the past two or three years—now you say that what matters is to get results, it doesn't matter what. And in this moment in the Premier League we have teams getting results that defend with 11 players, kick the ball and attack the space in counterattack, it's phenomenal, it's beautiful. So you have to make a decision. You have to make a decision.
Mourinho's wording makes his argument a little opaque, but there is enough here and in this interview he gave in the tunnel right after the game to gather what he's getting at.
In short, Mourinho feels like there is a double standard when it comes to him. When his teams are winning things—usually with his trademark defensive solidity and lethal counterattacking—he gets criticized for not playing an expansive, attacking, aesthetically beautiful style of soccer. But when his team is playing very attractively, as is the case during this late period of United's, but they fail to get results, then he gets no credit for the style of play and everyone only cares about winning. He literally can't win for losing.
On this front, Mourinho too has a point. Pragmatism in soccer is often misunderstood as an insult when it should be a neutral descriptor of a manager comfortable playing many different ways in order to win. And to a large extent, every manager is pragmatic. What separates Mourinho and Pep Guardiola isn't that one's pragmatic and the other isn't; it's that one doesn't care how he wins as long as he wins while the other believes that the only way to win at the levels he aspires for is to play in a very specific style that just so happens to be considered beautiful.
The problem with Mourinho's sentiment here is that this paradigm that (wrongly, as Guardiola's and Jürgen Klopp's and many other managers' careers attest) considers playing attractively and winning to some degree mutually exclusive exists in part because of Mourinho himself. He has been on the front lines of criticizing pretty play that doesn't win while lionizing his own record of success as completely validating his not-so-sexy playing style. Much of his longstanding beef with Arsenal's Arsène Wenger comes from Wenger's philosophical prioritization of an attractive style of play that hasn't been very successful in terms of trophies (in the past decade), in contrast to Mourinho's pragmatic style that he's won everything with. He's always laughing off accusations that his teams play negatively in big games to squeak out victories by basically saying "Scoreboard!" so him complaining about being on the opposite side of this divide—as the loser complaining about people not crediting him with losing prettily—is more than a little self-serving.
As we've said before, when winning itself is the be-all and end-all, then when you don't win, you don't have anything to fall back on as evidence of your good work. This is the world Mourinho has built for himself, and he was perfectly content living in it when he was riding ugly goalless away draws and 1-0 home wins against fellow title contenders to glory. If United keep playing the way they have, they'll get back to winning sometime soon. But until then, it's more than okay for Mourinho to take feel the heat on the other side of a worldview he personally has done so much to advance.