Buried, deep within the turd that is the 2013 Browns' offense, there is one bright, shining spot. (Do turds have bright spots? Whatever.) Josh Gordon, the only player taken in the second round of the 2012 supplemental draft, has become one of the best receivers in the NFL.
So the question is, What is Josh Gordon? You might see him streak across RedZone Channel a few times a week, but unless you're a Browns fan or going against him in fantasy, he likely remains a relative unknown.
Meet Josh Gordon
Gordon is setting records and producing some outright staggering numbers. The sophomore became the only player in history with back-to-back games with 200+ receiving yards against the Steelers and Jaguars, totaling 498 yards on 24 catches and 32 targets. He's racked up 774 receiving yards in four games, the most in any four-game span in history. Gordon's shattered the previous franchise record by most receiving yards in a season, already past Braylon Edwards's 1,289, with a league-leading 1400, and he has an excellent chance of being the first receiver to lead the league in total yards and yards per catch (currently 19.7) since Torry Holt in 2000.
Frankly, he is a conundrum. Gordon is six-foot-three, 225, and his biggest strength is pure speed. He can dust defenders and go over the top of a defense—and does, with frequency. Per Pro Football Focus, he's been targeted 20 yards down the field fifth most in the NFL, and hauled in 10 of 12 catchable balls. But unlike many tall, deep threats, he also thrives on short routes, and eats up large chunks of yards after the catch. Among all wide receivers, Gordon leads the league in YAC per reception with 8.5. He has the second-most YAC among WRs with 603 yards, three feet behind Demaryius Thomas. And he's done this from his flanker position, not operating in the slot like many YAC leaders.
Gordon's lured defenders in by running short routes that appear to be checkdowns, and when Cleveland's quarterback of the week does look his way, Gordon wraps the pass up nicely and takes off. The lower middle is a zone that linebackers primarily cover, but because having those guys catch up to Gordon would be a disaster, the cornerback ends up running across, and usually failing.
There's a clear pattern with Gordon's most effective routes, although it's uncommon for a receiver of his stature. Again, Gordon is huge, and seems like the kind of deep threat who can get physical with cornerbacks smaller than him. And he is! On routes of over 20 yards down both sidelines, Gordon's caught nine passes on 21 targets for 360 yards and five touchdowns. He can torch dudes on go routes. But he's also earned almost half of his total yards over the middle. In routes of 0-19 yards between the seams, Gordon has 35 catches for 698 yards—401 YAC—and two TDs. These yards have come on drags, ins, and slants. Gordon's route-running on slants gives him a deceptive amount of space, which the defender doesn't recognize until it's too late.
G/O Media may get a commission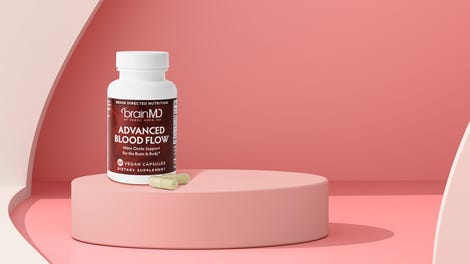 The Help
He's done all this despite missing the first two games of the season due to a violation of the league's substance-abuse policy and catching passes thrown by Brandon Weeden, Brian Hoyer, and Jason Campbell. That would be challenging enough, but Gordon also happens to play alongside Greg Little and Davone Bess, who are the worst and second-to-worst receivers by Football Outsiders's DYAR at -138 and -129, respectively. Let us be very clear about this: That is remarkable. They are two of only four receivers to rack up a negative DYAR score in the 100s. (DYAR is a counting stat. You can't just have one bad game and never play again and sit on a bad number, like you can with ERA or PER. You have to be consistently awful, yet continue to get chances, and more than any other position, receivers typically do not keep getting targets if they suck that bad. Unless you're the Browns.) That is what Gordon is playing next to. At least Calvin Johnson has capable receivers like Kris Durham and Nate Burleson.
The only other competent Brown skill player is tight end Jordan Cameron, who actually has one more reception than Gordon (72), but only 825 yards. Cameron's pass-catching abilities are disproportionately better than his blocking, but the Browns will take the offensive production where they can get it.
Obviously, this means he draws the most oppressive coverage a defense can muster. Not that it's mattered much. Aqib Talib, one of the current top cornerbacks in man coverage, covered Gordon last Sunday. Talib allowed Gordon to catch every pass thrown his way for five receptions, 141 yards and a touchdown. Back in Week 8, he managed to accrue five catches for 132 yards and a touchdown against Kansas City's secondary. The Bengals have allowed 222.4 passing yards per game, and in Gordon's second game against them this season, he notched five receptions for 125 yards against them, including a 74-yard score.
Containing Him
Let's look at Browns-Packers, his worst output of the season—two catches for 21 yards on a season-low six targets—and see how Green Bay handled him. Well, I'll look and tell you what I see.
From the tape, the Packers did their best to not leave Gordon in one-on-one coverage. Green Bay made sure to keep at least two guys on Gordon when possible, and when Gordon was running a route against one defensive back—Sam Shields or Davon House, in this game—he would be suffocated with coverage. House and Shields made sure to (legally) swat at his hands as he went up for the ball. When Gordon did snag his two passes, he didn't gain much after the catch. In both instances, there were defenders in front of him with good angles to make the tackle or push him out of bounds.
This is a little more possible because Gordon doesn't run the most complicated patterns. Typically they're the drags, slants, stop-and-go, and just plain go routes that maximize his speed. Which is exactly how he should be playing, but it's just worth noting that if he ever masters more advanced route concepts, he's going to be impossible.
For now, unless your secondary has Darrelle Revis, don't stick a man on Gordon and forget about him, because more often than not, he will exploit the shit out of it. A disciplined secondary that uses zone assignments can reduce his damage after the catch, because that's the biggest problem. Right now, he's got scrubs throwing to him, who aren't always accurate deep, but will almost never fuck up a short pass across the middle, because they are NFL quarterbacks. With his speed, those are the most dangerous plays.
The most frightening thought is the future, though. What if the Browns pick up a competent, accurate quarterback via next year's draft? Or free agency? When that happens, it's going to be hell for the guys that have to cover this freak.
Photo: Tony Dejak/AP