Oh hell yes the Australian Open is set to begin this weekend. Time for two weeks of physically deleterious nocturnal sports enjoyment and photos of elite athletes cuddling marsupials. Time to brush up on how to watch the fuzzy ball game and survey the field to see what's new, which is ... honestly not a whole lot. The still Serena-free women's side appears all the way open, with the most recent major winner currently in shambles and many Slamless stars hungering for their first win. What once promised to be the long-awaited return of a host of top-ten male stars has instead turned into a hobbled little mini-reunion.

Andy Murray will be out for many more months while recovering from last year's hip injury; Kei Nishikori's wrist remains too busted to play; Stan Wawrinka's says his knee is fine after surgery, but now his shoulder's acting up; Rafael Nadal will be testing a tender knee of his own; and elbow-challenged Novak Djokovic is playing in a shooting sleeve like late-phase Kobe. Djokovic claims the sartorial inspiration came from Nick Kyrgios, who is himself walking on a gimpy left leg but also just won a title and is guaranteed to get a rise out of his home crowd one way or another, if hopefully in a different way than last year. All of which is to say that a well-rested Roger Federer could surely repeat in Melbourne.
It seems a little dull, laid out like that, but the men's tour may yet deliver some thrills in Australia because a wonderteen is on the horizon. Kyrgios refers to this wonderteen as an "unbelievable talent." With the sort of perspective that can only come from being a battle-hardened 22-year-old veteran, Nick wistfully recalled that watching said wonderteen reminded him how it felt when he was a "young chap and had no pressure on me, [and] I was just cleaning people up like he is." Our wonderteen's name is Alex de Minaur, and he's good enough to make Nick Kyrgios wistful.
De Minaur is 18 and has won 11 of his last 12 matches, including a win over the big-serving good boy Milos Raonic last week, and conquests this week of veterans Fernando Verdasco and Feliciano Lopez. De Minaur is a delight to watch, on court: blessed with a fluid agility that lets him smother the baseline, a shrewd eye for reading the opponent's serve, and an almost deranged tenacity that keeps him in many points and forces him to some absurd retrievals. (Some of this he may have borrowed from his mentor Lleyton Hewitt.) He is thin and not quite overflowing with power but he builds his points patiently. His backhand is a odd bird: a full-bodied, herky-jerky thwap that nevertheless produces some remarkable results.
G/O Media may get a commission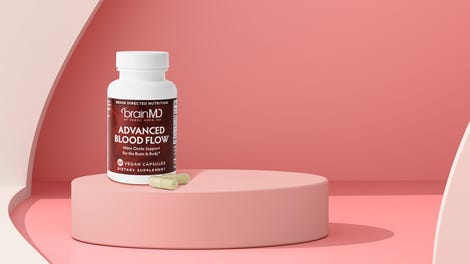 Tomorrow in Sydney, he plays in his first final of his ATP career. On Monday he will stare down the always-dangerous 19-seed Tomas Berdych in the first round at the Open. It's too early to speculate, really, but we might as well speculate—the Aussies may have a Shapovalov-type situation on their hands here. De Minaur could be a breakout star who will steal a few rounds at the home slam in spectacular fashion and offer a tantalizing glimpse of a suddenly not-so-distant future. If you're looking for a reason to stay up way too late and watch a unfamiliar face play tennis, he's about as good as it gets right now.