Some people are fans of the San Francisco 49ers. But many, many more people are NOT fans of the San Francisco 49ers. This 2017 Deadspin NFL team preview is for those in the latter group. Read all the previews so far here.

Your team: San Francisco 49ers.
That ain't the only time that happened, gang.
Your 2016 record: 2-14, featuring 13 straight losses sandwiched between victories against the Rams. Beating the Rams twice is about as prestigious as beating the Jets once. Also, Justin sucked a dick:

G/O Media may get a commission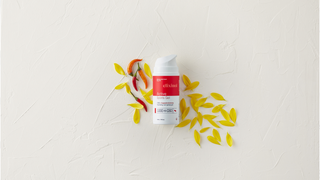 Anyway, the only thing you probably remember about the Niners last season is when Colin Kaepernick lost a QB battle to Yo Gabbert Gabbert, then took a knee for the anthem, then took shit for taking a knee for the anthem, then confused the rest of us by not bothering to vote, then managed to get his starting job back just in time to have his athletic confidence destroyed a second time. The rest? A BLUR.
At one point I believe the team may have completed a pass, but I cannot verify that. Also, Bruce Miller was arrested for assaulting an old lady after getting kicked out of a restaurant for trying to steal someone else's brisket sandwich. And they got flagged for celebrating a touchdown they didn't actually score. Oh, and Anthony Davis retired midseason, apparently to make fun of Blaine Gabbert on Twitter. The season was so miserable that it led to the firing of GM Trent Baalke, much to the chagrin of Smash Mouth:
Baalke, as you might recall, won a power struggle with former head coach and last ray of hope for this franchise Jim Harbaugh. Now Baalke is out just two years later, which means the team officially let Harbaugh walk for no good reason. But you already knew that. You already knew that this team is a clean-burning, perpetual turbine of self-sabotage. To be a Niners fan is to pine for an alternate dimension where Harbs is still over on the sidelines spitting on refs, and the owner isn't an unofficial Trump son who looks like a junior investment banker who is fucking JACKED for a team bus trip to Atlantic City.
But that is not the reality you folks have been handed. No, the reality is that your team plays eight time zones away from the city proper and just ousted its second straight first-year coach. So say goodbye to Chip Kelly and his urine pH testing equipment, and say hello to…
Your coach: Kyle "Evil Dan Savage" Shanahan. This February, the Falcons played the worst half in American sports history and the 49ers just hired the guy responsible for it. Football Jared Kushner here blew the Super Bowl by calling a grand total of FIVE running plays with a 28-3 lead and a fucking turbocharged backfield. Five running plays. Jesus Christ. But don't worry! I'm sure that Saddleface Jr. already has a plan to anonymously blame those playcalls on other people.

Any casual NFL observer can tell you that Shanny SUCKS. God, he sucks so hard. Take a look at the list of all-time winningest coaches and tell me if you see any coach's asshole kid on the list. Ain't no Dave Shula on there. Kyle's dad wasn't even good, and yet that hasn't stopped his progeny from running roughshod through NFL meeting rooms like an entitled little shit. No wonder Jed York coveted him so.
This is the guy who was with the Browns for less than a year before calling around for new jobs while Mike Pettine was out on vacation. And it's funny how anyone Kyle benches ends up getting trashed in the media. QUITE THE COINCIDENCE. When Donovan McNabb was playing like shit in Washington, someone (can't imagine who) anonymously threw him under the bus and called him fat and dumb. Nothing is ever Kyle's fault.
This man's shitbaggery extends far beyond his behind-the-scenes work. When RGIII suffered his initial knee injury against Baltimore his rookie year, Shanahan kept calling on him to run, then treated him like shit for the ensuing 16 months. The Browns' GM hated his playcalling so much that he violated NFL rules just so he could text and complain about it. This is your wunderkind, San Francisco. Honestly, you would have been better off keeping Jim Tomsula around. You would have lost, but at least everyone in the stadium would get a free bag of bread crusts to feed the pigeons on the way out.
By the way, Shanahan is so cocksure of his own playcalling that he didn't bother to bring an offensive coordinator on staff. Kyle is his own man this year, until shit goes wrong and he rings up his daddy for help in Week 6. "Didn't you coach here once? DADDY I WANT A BETTER OFFENSE AND A PONY AND I WANT THEM BOTH RIGHT NOW."
Five rushes. Good god.
Your quarterback: It's Brian Hoyer. I shit you not. That was apparently the best this team could do. It's Brian Hoyer, and Matt Barkley, and rookie C.J. Beathard, who arrives straight from the offensive powerhouse that is Iowa football. Yes, ol' C.J. here racked up a dickshitting 148 yards passing per game. Texas Tech averages that many passing yards a quarter, so consider Beathard a project, in that you will keep him around for three years before quietly releasing him. In the meantime, you're stuck with a guy that the Browns, Texans, and Bears all found worthless. To call this a rebuilding season for the Niners is an insult to the entire concept of rebuilding. "Rebuilding" suggests that you have materials with which to rebuild. The Niners have Brian Hoyer and a bucket of used cotton balls.

What's new that sucks: Your new general manager, John Lynch! You and I know exactly what happens when you put former player and boilerplate color guy in charge of your entire football operations (arches eyebrow toward Detroit). But that hasn't stopped the NFL media apparatus from pretending that this concussion addict is somehow going to magically become Football Steve Kerr:

3:45 a.m.

It's still pitch dark outside. Lynch rises and walks a few steps to the standard-issue hotel desk in his room and turns the lamp on.
RIVETING. The man turned on a lamp. This team is going places. I have no doubt that Lynch intends on making this a PHYSICAL team that does physical things like hitting, and blocking, and more hitting. Why, with a little work, they might end up being as aggressive and violent as their own fans.
Anyway, please do not be fooled by Lynch's ability to con the Bears out of extra draft picks this past April. They're the Bears. You can do the missing coin trick with the Bears and they'd be AGHAST. The Niners are still shitty and hopeless. They still haven't signed Solomon Thomas. They drafted a guy at the end of Round 1 who got sent home from the combine—because he felt like he was too famous to have to wait in line at a goddamn hospital—and somehow that guy is a mortal lock to be better than the guy the team drafted at the start of that round. This team has no quarterback to speak of, and their notable free agency moves included Hoyer, Pierre Garcon (good for 900 of the grittiest possible receiving yards a season), Tim Hightower, and the charred-out frame of Elvis Dumervil. There is no promise on this roster. There is only DOOM.
NaVorro Bowman is going to lose a leg on the field.
 What has always sucked: From now into eternity, the Niners will remain a classic case study in how to systemically wipe out an entire franchise's relevance in just a few short years. This team used to play in one of our best cities and was on the cusp of restoring its former glory. Now they've been uprooted to a cast iron pan located in an office park, where they charge $100 for parking and field a team that you wouldn't recognize even if they handed you a fucking program. They have been spiritually contracted. The league now consists of 31 teams and one ghost ship sailing off into oblivion.
When the NFL dies, they'll look back at Jed York and his shitty beard stubble and his penchant for ripping off municipalities and he will be noted as the beginning of the end. Between the Niners' permanent fire sale, and two teams electing to play on an LAX airstrip, and the Raiders moving into what is sure to be Las Vegas's least fun building, you can see the tipping point. You can see right where the ice shelf breaks and the NFL goes sinking into the fucking ocean. I hope Jed can't find a lifeboat. This man has never done a single fucking bit of good for anyone but himself. He is the sport's preppy apocalypse and I hope he's the first one Kyle anonymously trashes to beat reporters.
 Did you know? Kyle has a Chris Simms tattoo and vice versa.
 What might not suck: There should be an idiot on the field every Niners game and Kevin Harlan should call every last one of them.
 HEAR IT FROM NINERS FANS!
Lindsey Adler:
I've realized I have nothing to say about the Niners.

They've crushed my spirit to the point where I'm emotionally detached from their bullshit.
Dan:
I taunted my buddy a lot last year about his team's (the Bears) QB situation (Hoyer and Barkley). Ours wasn't better, but still, not the worst.

They are now our first and second string QBs. Fuck.
Martin:
Are we even a team anymore? I can't think of a single person in the Bay who has talked about the Niners this summer – and this is with the Giants being literal dogshit. The fear that everyone had about opening an expensive soulless stadium hours from actual San Francisco is proving pretty spot-on. The team is garbage, the stadium blows, and if you live in the city or East Bay you have a two hour drive with traffic to pay 60 bucks to park just for the privilege of sitting in direct sunlight and watching your team kick itself in the dick over and over again.

I literally had to Google our fucking roster to remember who we signed as QB. Brian Hoyer, huh? I'm sure excited to watch a middling white quarterback throw for 3200 yards, 18 tds, 24 ints, and get sacked roughly 7 million times behind our garbage line. We will ruin Carlos Hyde running him on 30 3yd dives up the middle a game, and finish an entirely deserved 3-13 or 2-14 again.

At least the Warriors are good.
Matt:
Fuck Santa Clara. Every time I think about Jed it makes me want to punch a fucking wall. Contemplating the 49ers roster from just three years ago is an excruciating exercise in Let's Remember Some Guys. Oh right, Patrick Willis, FUCK.

I'll also mention that I'm a huge Sharks fan but not a Giants or Warriors fan, which is proof there is absolutely a god and he fucking hates me.
Kyle:
Chris Simms told a San Francisco radio station that the 49ers offense in 2017 will be the best offense they've had since Bill Walsh was the coach.

Fuck Chris Simms.
Andrew:
Their new HC is a legacy kid, whose entire resume as OC consists of only 2 top 10 seasons on offense, neither of which were due to his coaching ability. This team was so lacking in talent on both sides of the ball last year, yet they let their starting QB walk because Shanny Jr said it was too tough to build a gameplan for a mobile QB (definitely the real reason, for sure). No, replacing him with Chicago's backup QBs and drafting Iowa's mediocre starter was absolutely the right call there. They won't have to worry about any of them taking a knee this year.
Chris:
I guess I'm a Niners fan, but I couldn't name a person on the team. Weren't they in the Super Bowl a few years ago? The one with the Harbaughs, right? What do you think Jim Harbaugh's up to now? He should do car commercials.
Colin:
Santa Clara isn't San Francisco, Kyle Shanahan isn't Bill Walsh, Brian Hoyer isn't Joe Montana, Jed York isn't Eddie DeBartolo, and Levi Stadium isn't the stabby atmosphere of the Stick. But good luck telling most of the fan base that. Between the claiming the halcyon days of the '80s Niners, Warriors and Giants, we deserve all the scorn the rest of the country can muster.
Stefan:
I went to my first NFL game in person last season. I paid $100 to watch the 49ers blow a 14-point lead to BRYCE PETTY, BILAL POWELL AND THE JETS. Phil Dawson also shanked not one, but TWO 30 yard field goals. It wasn't even windy.
Mike:
Joey:

I think I now associate my favorite team more with the angry emoji face attached to literally every Facebook update about Colin Kaepernick than I do my early childhood memories of watching Young and Rice tear it up in the Super Bowl.
Fernando:
Jed York. That is the only reason you need to know that the Niners will suck for all eternity. The Niners could hire Bill Belichick to coach the defense, Sean Payton to coach the offense, and resurrect the corpses of Bill Walsh and Vince Lombardi to oversee it all and he would still figure out a way to fuck it up.
Lisa:
Just another stupid rich kid handed the keys to a football team at way too young of an age, pissing it away over hurt feelings. His parents are famous for being obscenely wealthy AND cheap.

He built a pretty but stupid-ass stadium 40 minutes south of the city, facing directly into the sun so that nobody can bear to actually sit in the seats for more than half the game, it's more fun for the audience to play with their phones and hang out in weird tech-themed bars and restaurants at the game than actually WATCH the fucking game.
Richard:
Levis Stadium is reduced to 50% Baby Boomers who believe ALL football peaked in the 80s (with the '94 Niners getting a pass, even if they disliked signing "loudmouth" Deion Sanders). The other 50% is the real life equivalent of being copied on an endless "Reply All" e-mail chain of a bunch of tech bros working out their DreamForce plans.

BUT WAIT! There's hope, as the team cleared out the entire front office and hired the guy who won the first half of one Super Bowl and a GM who looks like he'll be in Young Jeff Sessions in a Lifetime original movie.

This franchise is so fucked, they hired a GM with literally NO experience and it's been a visible improvement. A GM who only took the job on some fourth grade "keep a secret" bullshit that the front office doesn't leak his interest in the position to the media. It's so stupid, but you know Paraag Marathe was white knuckling it the entire time. He probably texts Bay Area media at 1am like, "U up?...Nvm."

This franchise is so fucked, fans are cheering Brian Hoyer as "the perfect stop gap quarterback." A stop gap, by the way, they're hoping will work until the front office makes the generationally stupid decision to throw more fucking money at Kirk Cousins than Dan Snyder. That's how sad this fanbase is. The most "liberal" area in America will cast aside an experienced quarterback, who's was a play away from winning the Super Bowl, because he was disrespectful enough to ask police to stop shooting unarmed black kids. Meanwhile, we'll pin our hopes on a guy who, in his most utilized season, threw more interceptions than touchdowns and the unending hope of winning the honor of overpaying for the human embodiment of mediocrity.

Just so many fucking things.
Mick:
How many hand-me-down owners have actually learned their lesson, stepped aside, quit meddling and let football people make football decisions? Oh? Just one? Oh, it's MARK FUCKING DAVIS. Mr. Bowl Cut Sketchers PF Chang's himself was smart enough to do it, and look at the Raiders now. The fucking Raiders.

God damn it.
Cliff:
We are truly in a sunken place. We went from "We are one electrical blackout away from a Super Bowl championship" to "We are two Navorro Bowman's knees away from going to the Super Bowl" to "We were like three wins away from a wild card spot" to the guy who blew a 25-point lead in the Super Bowl being the savior of our franchise.
Andrew:
The entire 2012 draft class ALL busted out, as in, nowhere in the league bust.
Richard:
Jed York is the kind of unrelenting jerkoff who would passively attempt to screw a guy into paying for dinner for his wife.

The franchise is so toxic that even once lovable players have become irredeemable shit heads. Remember Quntion Patton, the over eager 2013 draftee who was so excited to show his stuff, he nearly broke NFL protocol by flying out early, on his own dime, to train with the team? He spent 2015 being an insufferable dickhead and doing things like sitting on defenders in a game the Niners were losing/lost to the Cleveland Fucking Browns! There isn't even a moral victory in that.
Andrew:
Back in 2010, my Niner fan buddies and I started a tradition of traveling to a road Niner game every season. This nicely coincided with the team's miraculous Harbaugh-led rise but obviously things have devolved into the Jed York-infused shitshow that is the current state of the franchise. We still go to a game every year (getting away from the family for a weekend is worth it on its own), but increasingly it's become a running (true) joke that we ONLY go to away games because we don't want Jed to benefit from our attendance and alcohol consumption at Levi's.

This past year we went to Atlanta. As we settled into martinis and appetizers at a trendy local restaurant, we were hashing out all the myriad ways that Jed has stumble-fucked our squad into its current state, where two wins against the Rams represent the sum total of victories on the season. This hipster eatery is one of those places with community tables where you're seated next to total strangers. I see the hostess is filling up the four seats next to my buddy and I; I take a quick glance then do a double take before blurting out to my friend across the table: "Holy shit, that's Jed York!"

He was with his wife and a couple other Niner execs, sans his trademark suit, prominent bald spot on the top of his head. I snapped off a surreptitious photo and started texting it to all our friends, who, of course, starting blowing up my phone with all the mean shit they swore they would say to Jed if they had the chance. The waiter saw me and my friend acting weird and asked if everything was all right. We explained that we were Niner fans and who Jed was. The dude completely blows our cover by going over to Jed, motioning to us, and telling him, "You have some fans in from out of town over here."

Jed turns on the rich kid charm and asks us where we're from, how we happened to be here, etc. We tell him about the away game tradition, and he sincerely thanks us for "supporting the team." Now this is the part of the story that sucks. I wanted so badly to tell him that HE was the reason we only attend away games and let him know how most Niner fans blame him for letting his ego drive Harbaugh away and turning us into a goddamn laughingstock.

Instead, I smiled and accepted his offer of field passes so we could be on the sidelines before Sunday's game. We enjoyed the pre-game access, and then the Falcons beat the ever-loving piss out of the Niners, going up 21-0 in the first quarter on their way to a 41-13 rout.

Fuck the Niners. Fuck Jed York. And fuck me for being a little bitch who passed up a chance to berate the source of my misery for some lousy field passes that cost Jed nothing.
Travis:
- Fuck Jed York.

- Fuck Trent Baalke with a broken glass bottle.

- We got a brand new stadium and somehow found a way to downgrade from our old one. I did not believe this was possible.

- Fuck this team for fucking themselves out of a potentially generational pass rushing talent in Myles Garrett by beating the Rams. Twice.

- Our coach is the offensive coordinator of the team that blew a 28-3 lead in the Super Bowl.

- Our new general manager has zero front office experience and looks like a level 12 wood elf from a dungeons and dragons game.

- Malcolm Smith couldn't cover an infant in a crib with a blanket. He's potentially our starting MLB.

- For the third year in a row, our 1st round pick was a defensive end. At least this one isn't from Oregon and isn't built like a nose tackle.

- People ask me how I can be a 49er fan in the Midwest. The only answer I have is that I grew up idolizing Jerry Rice. Those people look at me like I belong in a nursing home. I'm 31.
Brett:
Despite having a "QB whisperer" coach coming in, they decided to go with the two schmoes who backed up Jay Cutler last year instead of Colin Kaepernick, who was both decent as a QB and excellent as a teammate and member of the community. At least Darren Rovell will be able to Twitturbate more pics of heinously expensive stadium food from Michael Mina, though. Maybe Mina will want to try his hand under center and let Brian Hoyer do something far more fitting for his skill level and slice up some pork butt.
John:
Our best hopes are freshly-humiliated Kyle Shanahan, a bunch of unproven defensive linemen, and maybe Kirk Cousins a year from now. Oh, and it's all hosted at a taxpayer-subsidized bougie-ass stadium in the worst location of the Bay Area.

As I said, I'm 24. Jed York is only 37 and shows less human qualities than Hillary Clinton on the campaign trail. Can he ruin the Niners for my whole life? Does he give a shit? Yeah, fuck that, I'm watching the Warriors.
Sam:
I'm a 49ers fan that lives on the east coast, so I get to watch approximately 2 games per season, which are usually the 10:30 MNF game the first week of the season and some Thursday night game against some other awful team. I do have Redzone, but seeing as the 49ers are never in the redzone, that doesn't really matter. My favorite players over the last few seasons are all no longer on the team: Gore (Colts); Kaepernick (Blackballed); Patrick Willis (early retirement); Crabtree (Raiders); and Chris Borland (super early retirement). At this point I might just become a fan of whatever team Kaepernick ends up on. Go Argonauts!

There are approximately 0 positives about this team, except for maybe having a new coach (again). To add on to that, with all the CTE/concussion news the last few years, I just feel bad watching games in general. I might just stop watching and start being a productive member of society or something.

This sucks.
Chris:

Who's got it better than us? Still Michigan.
Submissions for the Deadspin NFL previews are now closed. Next up: Chicago Bears.