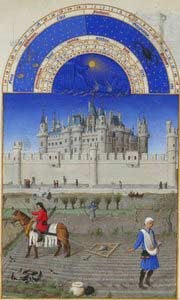 You might remember, toward the end of last year, when we reviewed each month of the past year leading up to New Years Day. We called it, imaginatively, "Year In Review." We continue today with October. We're digging through our archives pretty well, but if you think we should definitely feature something for the last year that we might overlook, email us at tips@deadspin.com with suggestions. And enjoy the trip down the lane of diminishing memory!
OCTOBER HIGHLIGHTS
• October 2: The bitches finally get Isiah.
• October 7: Roger Clemens "limps" off the mound and is never heard from again.
• October 9: Proof, which you desperately needed, that bleacher peeing is not a good idea.
• October 16: We learned that Derek Jeter doesn't pay for his ladies' parking.
• October 16: The national day of mourning the end of "FrankTV" commercials.
• October 20: One way to tolerate Kentucky football. (That's not Kige in those photos.)
• October 22: The Jason Taylor Robot attacked London.
• October 28: The Red Sox won the World Series. Again.
• October 28: Just the way they drew it up.