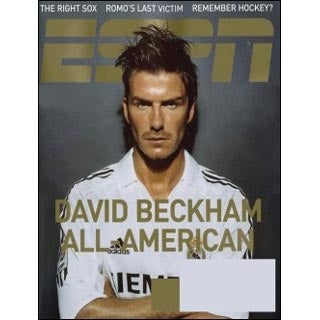 Outsports.com's recent article on gay-friendly sports web sites gives high grades to ESPN.com, noting that the Worldwide Leader has "developed a history of visibly gay-friendly actions that have separated it from much of the rest of the sports world," among them their Outside the Lines broadcast The World of the Gay Athlete in 1998, and their sponsorship of the Gay Games in 2006.
But perhaps not surprisingly, things change when it comes to TV.
Bill Konigsberg worked at the Bristol corporate headquarters for ESPN.com from 1999 to 2002. He said that most of his experience as an out gay man at ESPN.com (he came out in a heralded article on the Web site in 2001) was positive, the company even sending him to the 2001 NLGJA conference. While he never had a bad experience dealing with ESPN.com, he said he felt uncomfortable dealing with some of the people on the TV side.

"I'd be lying if I said there wasn't something of a locker room mentality there," Konigsberg said. "In the screening rooms, where the production assistants cut highlights, it's a serious locker room. Gay was not at all good down there. In the newsroom and in editorial meetings, you could occasionally hear homophobic things being said."
It's a curious attitude for the TV side to adopt, considering that they once took part in this: